Monte Carlo Casino Dress Code Rules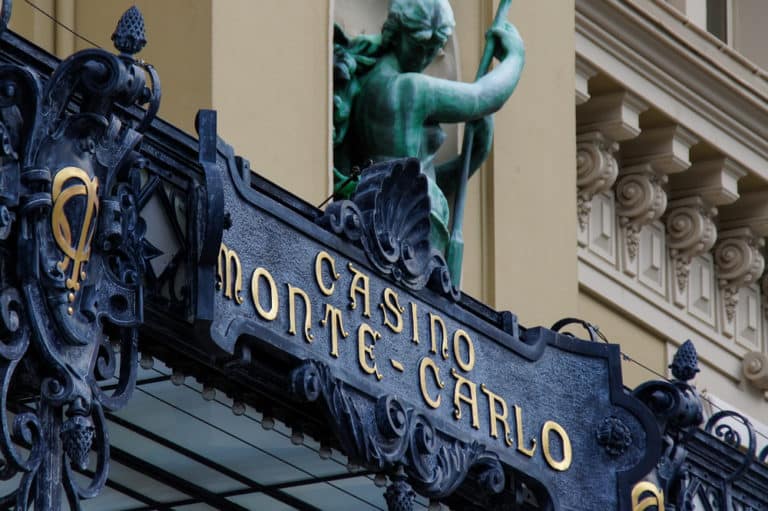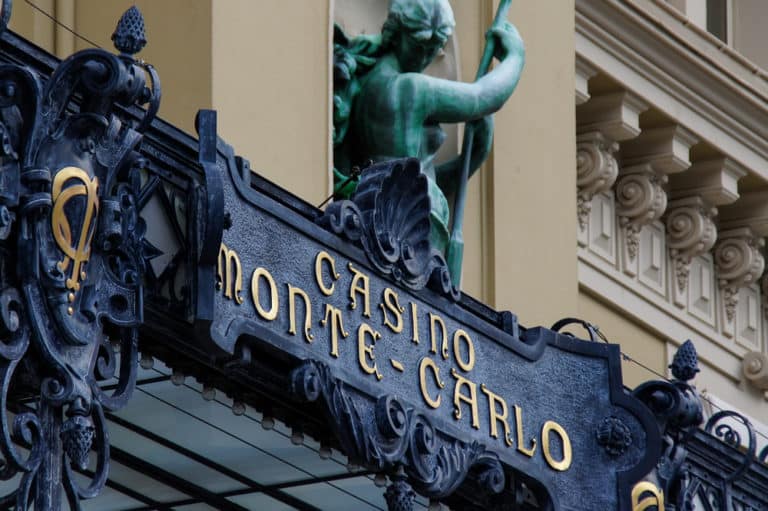 Monaco is all about opulence and luxury, so it's essential that you pay close attention to the Monte Carlo Casino dress code when visiting there and other exclusive gambling venues in the principality.
Are you planning a trip to Monaco and wish to visit the fabled Monte Carlo Casino?  If so, don't expect to be allowed to wear your Las Vegas-style getup.  In Vegas, no one cares what you wear.  However, the Monte Carlo Casino dress code is different and knowing how to dress will help you navigate around more easily.
The Monte Carlo Casino
The Monte Carlo Casino, officially known as the Casino de Monte-Carlo, is the jewel of Monaco.  The casino offers slot machines, as well as tables with roulette, craps, blackjack, and various forms of poker.  Although all these games are well attended, the casino's most popular drawcard is baccarat.  
Because Monte Carlo is blessed with a Mediterranean climate year-round, there is no downtime. However, visiting during specific periods of the year is often more challenging. Like most gambling venues worldwide, this casino operates on a first-come, first-served basis. During the peak summer season, it's much harder to get in.
There are also times during spring when the principality is bustling. April is a tough month to travel to Monaco. Also, several events coincide in May, such as the Monaco Grand Prix and a state ball. If you wish to attend events around this time, you must make reservations far in advance. The late autumn and winter months are a good time to swing by for those seeking less crowding.
The Monte Carlo Casino Dress Code
The Monte Carlo Casino is not your average Las Vegas casino. While Sin City casinos don't really have a dress code, that is not the case in Monaco. However, the level of dressing up depends on the type of events at the casino and the time of day.
Firstly, unlike Las Vegas, the casino in Monte Carlo is not open 24/7. There's no such thing as a breakfast buffet before your early morning slots. Instead, the casino opens at 2 pm daily and stays open until 4 am the following morning. This includes major holidays such as Christmas and New Year's Day.
There are also strict regulations regarding the Monte Carlo Casino dress code, although a few rules are somewhat vague. The casino prohibits shorts, flip-flops, and sneakers. Bathing costumes are also a big no-no. For example, at some Vegas casinos, women wear a bikini top with a sarong skirt while on the floor, which the Casino de Monte-Carlo does not allow.
Jeans are also looked down upon, although you might get away with wearing them on a slow day if you are lucky enough. However, if you are serious about gambling, you wouldn't want to risk it.
While there is a flat-out ban on some pieces of clothing, the rest of the dress code is vaguer. The casino instructs its visitors to wear "proper attire", leaving you to judge what you should wear. For example, dresses and khakis are always acceptable, along with pants and skirts.  On the other hand, t-shirts are not.
Also, the Monte Carlo Casino dress code distinguishes between afternoon and evening attire.  If you visit the casino at night, your dress should be more evening appropriate. This means that the men are expected to wear jackets, while women should ramp up to something more elegant, with dresses or suits always encouraged.
Don't go too far
Movies that emphasise the Monte Carlo Casino dress code often portray men wearing tuxedos and ladies sporting designer-label evening gowns. However, on an average night, most patrons look like they are dressed for a smart-casual evening out.
There'll always be a gentleman or two who will parade around in a white tie and tails, sometimes accompanied by a top hat and a cane. Or there might be a lady strolling about in a couture gown with white gloves and diamonds.
Ultimately, your dress style remains your choice exclusively. However, remember that while dressing up for a casino is always fun, making a clown out of yourself is not.