7 Worst Buffets You Should Avoid When in Las Vegas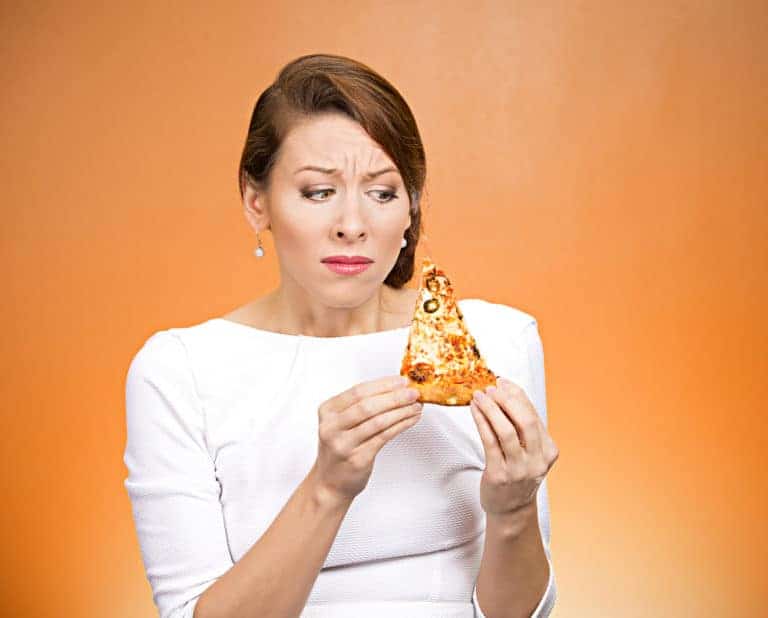 When visiting Las Vegas, finding good accommodation and food is a top priority, although you would probably want to avoid certain local buffets.
Every year, millions of gamblers flock to Las Vegas to soak in its neon shimmer, visit the gazillions of casinos, and treat their tastebuds to the best gastronomical delights that Nevada has to offer. 
However, there are a few buffet restaurants in Sin City that you would be wise to avoid.  Some of these are notorious for their rude staff, dirty crockery, and cutlery and even food that is not that fresh. 
Here are seven Las Vegas hotel buffets we suggest you add to your blacklist:
1. Circus Buffet
The Circus Circus Hotel is situated on the Strip. Many years ago, the venue was praised as a classic American all-you-can-eat eatery in the heart of Vegas. However, over the last five years, its reputation has nosedived to a mere two stars.
Several customers reported a limited assortment of cold, tasteless, and greasy food that smelled like burned chemicals. Dessert isn't any better either, with one woman on Yelp even complaining about mould inside her cream puff!
2. Fiesta Rancho Race & Sportsbook
The Festival Buffet at the Fiesta Rancho Race & Sportsbook offers a selection of global cuisine that includes Mexican, American, BBQ, and Chinese dishes.  Sadly, every single dish is said to be dire. One woman is said to have spat out a pebble that was concealed among her beans, while another noted there are cockroaches milling around the salad and soup bars.
Additionally, the staff are said to be obnoxious, consistently messing up orders and overcharging kids. One man noted that he would never come back to this buffet again, even if they offered him free food!
3. Garden Buffet
Located downtown, the Garden Buffet serves everything from Asian cuisine to prime rib, seafood, and desserts. They also have a salad bar that apparently stocks the only edible items from the entire food selection on offer. The queues are said to be way too long, and the service is as bland as the cuisine.
The menu includes things such as hard and chewy beef brisket, pink Tuscan chicken, and rib so rare that it may as well be mooing. Also, be on the lookout for the shrimp taco station, with one guest claiming his entire family got sick from these teeny, cheap shrimps stuffed into a soft, watery taco shell.
4. Golden Nugget
The well-known Golden Nugget is another casino infamous for serving a buffet of nightmares. From waitresses with snot hanging from their noses to cockroaches, it's all there. One man revealed how his chicken was so overcooked it jangled against the metal bowl it was served in.  Another guest said the omelette was slimy and off, while the station worker who prepared it made sexual remarks about her look and kept following her around the restaurant.
5. Carnival World
At Rio All Suites Hotel and Casino, hungry guests are promised a daily mouth-watering mix of Italian, Latin American, and Asian cuisines. Don't get too enthusiastic, though, unless you like to chow on tough ribs, dehydrated chicken, cold gravy, raw crab legs, mushy udon noodles and US$3 boxed wine.
Despite the buffet being marketed as "the best in Vegas", you'd think they would invest a bit more into their chefs. And be careful of the weekends when the price goes up to US$50 per person!
6. MGM Grand
Regardless of their reputation as one of the best casinos globally, the cuisine at the MGM is not as grand as you would expect. The plastic fruit used as décor is said to look more appealing than the food at their buffet.
Choose from a token selection of wilted vegetables, rubbery brisket, stale desserts, ice-covered seafood, and mushy mac 'n' cheese, complete with exorbitantly priced drinks and lazy, disorganised staff. Even the coffee is dispensed from a machine and said to taste like powdered compost.
7. Firelight Buffet
Lastly, we have the Firelight Buffet housed inside Sam's Town Hotel. What seems to be the primary concern about this venue is how awful the waiting times and service are. Also mentioned are dirty plates, food spills on the floor, and the station staff's hygiene habits.
In terms of food, customers mentioned leathery steaks, scrambled eggs floating in an odd-coloured liquid, tasteless shrimp, watered-down gravy, and French toast so tough you couldn't cut it with a chain saw.