Our goal at the CASINOenquirer is to bring you the Best Online Casinos in Canada. We search and test endless online casinos to bring you the best, most up to date list of the online casinos for Canadian players.
Meet the Team at CASINOenquirer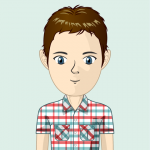 Jason Beckworth, Gaming Expert
If a new online casino game comes out, then Jason is on it.  He separates the corn from the cob to filter out and present you with only the best and highest-quality games that are currently circulating on the internet.  Having previously worked in a design environment creating websites, he is your go-to guy if you ever wonder what's hot and what's not on the online casino games spectrum.
Casey McMillen, Head of Reviews
Casey stems from a solid public relations background, having been the PR for several brick-and-mortar casinos in Canada and the USA.  As head of our reviews, she is the quality assurance that we need to make sure all our clients' queries and complaints are answered timeously.  Casey also provides us with monthly reports that we use to pinpoint areas of concern and address these immediately.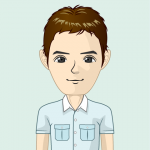 Marc Williamson, Casino Tester
If there's someone that knows everything about online gaming, then that's Marc.  With his online casino related career spanning over a quarter of a century, he is the wise elder of our company.  Being a player himself, his expertise spreads across slots and table games.  He knows how to test games thoroughly, and he has a hawk's eye to notice when something is not gelling one hundred per cent.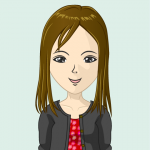 Rebecca Stevenson, Content Writer
Rebecca is the latest addition to our online-gaming obsessed family, having recently obtained her Bachelor of Arts degree in journalism.  Besides her exceptional sleuthing skills and ability to scout out the juiciest and most pertinent topics and news from the world of online gambling, she also has a flair for writing and produces some impressive newsworthy masterpieces. 
CASINOenquirer is your winning ticket to the best online casinos in Canada!From our comprehensive list of legit online casinos to our candid reviews of slots and other games, we have the information you need to...
Read more
Wizard of Gems is bursting with bright magical gemstones and sorcery on every spin. Set your fortune in precious stone! All "conjured" jewels may be traded for marvelous payouts – these gems will miraculously cascade down from above and fill your game screen with colourful opportunities! Wizard of Gems is a real money online video slots game that is brought to you by Play'n GO. This entertainment is played on 5 reels with 20 paylines. The fun loving online Canadian client who is after a real money making slots game...
Read more