Biggest Casino Payouts Ever Recorded in Gambling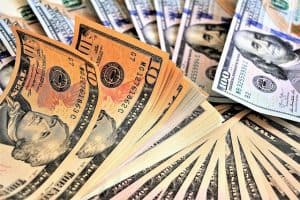 We all appreciate the adrenalin rush, whether it's by seizing an occasional win or striking the ultimate jackpot. But only a handful have experienced the honour their names engraved in the gambling hall of fame for the sheer size of their casino payouts.
In gambling, the house does not win all the time and understanding this is the first step to pathing yourself on the road to a big win. Wagering is a game of luck, chance and skill. While most players gamble for fun and walk away with a good experience, others through their skill and luck leave the casino floor with a bit more in their pockets.
Here is a list of some of the most dramatic casino payouts ever that turned simple men into millionaires in a blink of a second.
Winning a Double Delight
Elmer Sherwin was just an ordinary guy who enjoyed an occasional quality run on the Megabucks slot machines. In 1989, Elmer's lucky stars shone brightly when he won US$5 million at once, which was the largest payout at the time. He used his money to support charities and travel the world, but made it his primary goal to be the first man to strike this accolade twice.
In 2005, at the ripe old age of 92, Elmer accomplished his dream when he struck the US$21 million jackpot at the Cannery Casino in Las Vegas. Once again, this has been the largest recorded payout on that machine, making Elmer one of very few double multimillion winners.
The Biggest Online Casino Win Ever
Gambling from home via online casinos can be just as profitable as making your way to a land-based gambling house. And, one person who can vouch for that is a 40-year old Finnish man (player wished to remain anonymous) who was playing the Mega Fortune progressive jackpot in 2013.
Betting 25 eurocents at a time, the player didn't expect any wins beyond the ordinary. However, much to his surprise, the video slot went wild at one stage displaying an astonishing win of €17,861,800, setting a new world record for the highest ever online casino win of all time.
From Fishing Trawlers to Megabucks
An anonymous deep-sea fisherman from Aberdeen in the UK decided to try out his luck one day using 20p spins on the BetVictor's Hall of Gods game. Reassuringly, Lady Luck looked down on him that day, with his very first spin hitting the jackpot of US$9 million. The married father of one was overjoyed by the fact that he no longer had to worry about his future, although he decided to keep his day job because of fear of boredom.
From Rags to Riches
The next story is a heart-warming tale of turning tables. Archie Karas was left with only US$50 to his name. In one last attempt to turn his life around, he set off from Los Angeles to Las Vegas. He bounced around from one casino poker room to the next, quickly turning his US$50 into an impressive US$10,000.
Taking his new winnings, Karas hit The Strip, showing off his expertise in poker and baccarat. And, in a period of a few weeks, he racked up a staggering US$40 million in winnings. Sadly, Karas' luck quickly ran out. Within six months, he gambled his fortune away and lost everything. Regretfully, the adage winners know when to stop came too late for him.
Part Luck, Part Skill
Don Johnson is renowned for his incredible lucky streak at the blackjack tables of Atlantic City. While some have questioned his luck and assigned it to brilliant skill and even an elite gambling criminal ring, the likely thing is that Johnson simply knows what he is doing.
In December 2010, Johnson won US$4,23 million at a blackjack table at Caesars Atlantic City. That same month, he won just under a million dollars at the Borgata Casino. By April the following year, he stacked up another US$4,3 million. As a cherry on the top, Johnson indulged in a whole-day spree at the Tropicana Casino, walking away with US$5,8 million, which was a record loss for the establishment.
Gambling is all about taking chances, whether it's at the Bellagio or on your mobile phone. Our lucky players took that chance, and it paid off for them. Remember, you can be just like them by taking the attitude "playing to win" with you each time that you roll the dice.