Kahnawake Gaming Commission and Online Gambling Licenses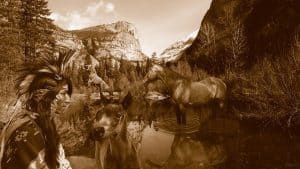 Online gambling commissions are responsible for issuing online casino licenses.  Depending on the issuer, the permit will be applicable within a particular jurisdiction.  Some of the most respectable online gambling authorities are the Malta Gaming Authority, the UK Gambling Commission and the Gibraltar Betting and Gaming Association.
While you might wonder if the geographical location of the licensing authority indicates their jurisdiction, this is usually not the case.  The Maltese license is well regarded and is used as a benchmark for a vast number of countries besides Malta, including the remainder of the EU and across North America.  The most respectable online casinos for Canadian players usually have a Maltese license attached to their name.
Canada's Casino Licensing Authority
Even though foreign licensers are commonplace within the Canadian online casino industry, there's one local authority, the Kahnawake Gaming Commission, that issues licenses to specific online casinos.  The commission is somewhat of a peculiarity since it strictly operates from within its defined jurisdiction within Canada, namely the Kahnawake Mohawk Territory. 
Kahnawake, which is a First Nations reserve of the Mohawk tribe, is located on the southern shore of the St Lawrence River in Quebec, just across from Montreal.  The territory has a population of over 8,000 residents and spreads over an area of 30 square kilometres.  While this location might have slipped under your radar, it is one of the best places in Canada for online gaming undertakings.
The territory is heavily dependent on gambling as one of its primary sources of income.  The Kahnawake Gaming Commission provides gambling licenses to online casinos, poker and sportsbook websites, which has propelled it to a position of a noteworthy player within the industry. 
Furthermore, the territory is also home to Mohawk Internet Technologies (MIT).  The company is a local data centre that manages and hosts a large number of online gambling websites and is the closest one would come in North America to "legally locally hosted" gambling sites.
The Benefits of a Kahnawake License   
The primary benefit of the Kahnawake license is its comparatively lower cost, as compared to some overseas providers.  The commission also allows various payment methods in this regard. 
The Kahnawake Gaming Commission promotes responsible and fair gaming at all times.  Each applying casino is subject to a thorough screening process to ensure that they conform with the commission's fair play norms.  And, even after a license gets issued, the member casinos continue to be monitored and their actions reviewed.
In essence, the license is there to guarantee each player a level of protection, assuring them that online casinos are always adhering to their licensor's policies and procedures.  By putting your mind at ease, you are more likely to gamble at those casinos that guarantee your rights, even when a dispute might arise.
Also, Kahnawake licenses do not carry any corporate tax or gaming tax that needs to be paid additionally to obtaining the permit.     
Casino Requirements for Obtaining a Kahnawake License
As part of its screening process, the Kahnawake Gaming Commission collects a considerable amount of information from applying online casinos, to ensure that they are sound entities. 
Some of this information includes:
Original certificates of no criminal record from the owners
Bank references of the owners
Personal financial statements (all shareholders, directors and ultimate beneficial owners)
List of all games offered
List of all gaming software providers selected
Confirmation of the use of random number generation (RNG) and the fairness of the system
Hosting of servers within the Kahnawake Mohawk Territory
All the documents that are supplied must not be older than 90 days and, where required, need to be certified.
Although it's often an overlooked jurisdiction, the Kahnawake Gaming Commission is a world-class gaming authority that's 100% Canadian.  Kahnawake licenses are well respected and carry an excellent reputation throughout the online casino industry.  By seeing a Kahnawake license on the website of your favourite online casino, you are ensured of fair play and player protection each time that you spin to win.