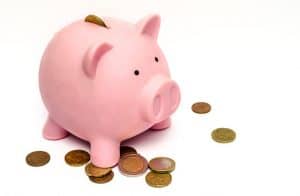 A limited number of Canadian banks allow online gambling with both local and offshore providers, with others taking a more restricted approach.
Knowing how to best get your money into and your winnings out of an online casino can save you time and money when the time comes to transacting. While pretty much all of us possess a valid bank account, some Canadian banks are not enthusiastic about processing gambling transactions.
Canadian Banks That Allow Online Gambling with Local and Offshore Sites
There are currently two Canadian banks that allow online gambling transactions with local and international online casinos:
Bank of Montreal (BMO)
As the oldest financial institution in Canada, BMO supports all wagering transactions, which it treats as standard cash transactions. 
According to the BMO credit card agreement, "Cash-like transactions mean transactions involving the purchase of items directly convertible into cash including wire transfers, money orders, travellers' cheques, gaming transactions (including betting, off-track betting, racetrack wagers, casino gaming chips and lottery tickets)."
Canadian Imperial Bank of Commerce (CIBC)
CIBC's policies are a grey area regarding online gambling transactions. The bank doesn't mention internet/online gambling in its user agreement. Even though the bank expressly limited online gambling transactions a few years ago, it no longer seems concerned with these types of payments. With the lifting of restrictions, CIBC now recognises legal iGaming in Canada through local and international websites.
Canadian Banks That Allow Online Gambling with Local Sites Only
In most cases, the remaining three of the "big 5" Canadian banks that allow online gambling will decline transactions used to fund offshore online casino accounts and only permit payments with local online casinos.
Royal Bank of Canada (RBC)
RBC is the bank with the most extensive coverage in Canada. The bank will gladly process all online gambling deposits as long as they are going to provincially authorised and regulated online casinos (e.g., playOLG.com, PalyAlberta.ca, Espacejeux.com, and ALC.ca).
According to the bank's personal agreement, "We reserve the right to prevent the use of your account without notifying you in advance if we suspect illegal, unauthorised or fraudulent use of the account, including transactions relating to illegal internet gambling."
Toronto Dominion Bank (TD Bank / TD Canada Trust)
TD Bank has a strict policy when it comes to online gambling transactions. Since 2013, it has proactively sought out and blocked many credit card deposit requests with online casinos. In its cardholder agreement guide, the bank states:
"We may block use of the Card or the Account without telling you in advance if we suspect illegal, unauthorised, or fraudulent use of the Account. This includes transactions relating to Internet gambling or where we have other reasonable grounds to do so".
While it's reported that some payments do go through, the general trend is that most online casino deposits get rejected, even if they might have been successfully processed in the past.
Bank of Nova Scotia (Scotiabank)
Scotiabank follows a more regulated approach when it comes to online gambling transactions. As a result, only transactions between players and certain local online gambling providers are allowed. These include online casinos operated by a Crown Corporation, like Quebec's EspaceJeux, Ontario's PlayOLG and British Columbia's PlayNow.
Alternative Online Casino Payment Methods
Alternative payment methods can limit any possible restrictions your bank imposes regarding direct transactions with an online casino. 
E-Wallets May Be the Better Option for Canadians
E-wallets are Canada's most popular alternative payment method for online casino transactions. This is a popular method since all the transactions are processed relatively swiftly. However, since it functions as a third-party account, the withdrawals are subject to specific fees.
E-wallets depend on funding, so regular top-ups are required. When you have sufficient money in your e-wallet, you can make a deposit at your preferred online casino. Reversely, casinos can also pay your winnings back into your e-wallet, and these transactions often tend to be instantaneous. Once your winnings are deposited into your e-wallet, you can use them for other online purchases or reroute them back into your bank account for other transactions.  
Popular e-wallets in Canada that can be used at online casinos include Neteller and EcoPayz.
Prepaid Cards
Another alternative payment method is prepaid cards. These cards can be obtained and topped up at most convenience stores, such as 7-Eleven. After that, you can use them at pretty much any online casino. However, note that you won't be able to withdraw your winnings back onto this card. 
In such an instance, you can request the casino to issue you with a cheque sent via registered mail, which you can later deposit into your bank account. Also, prepaid cards generally have a top-up limit of CA$500, which might not be ideal for big players.
Some popular Canadian prepaid cards include Vanilla, Paysafecard, Neosurf, AstroPay, and Flexepin.
While most Canadian banks that allow online gambling tend to follow specific regulations regarding transactions, loopholes in the system do exist. Using e-wallets and prepaid cards is one way of avoiding the tedious system restrictions. So, make sure you familiarise yourself with your bank's transaction policies before you next hit the reels.