Best Michelin Star Restaurants in and around Las Vegas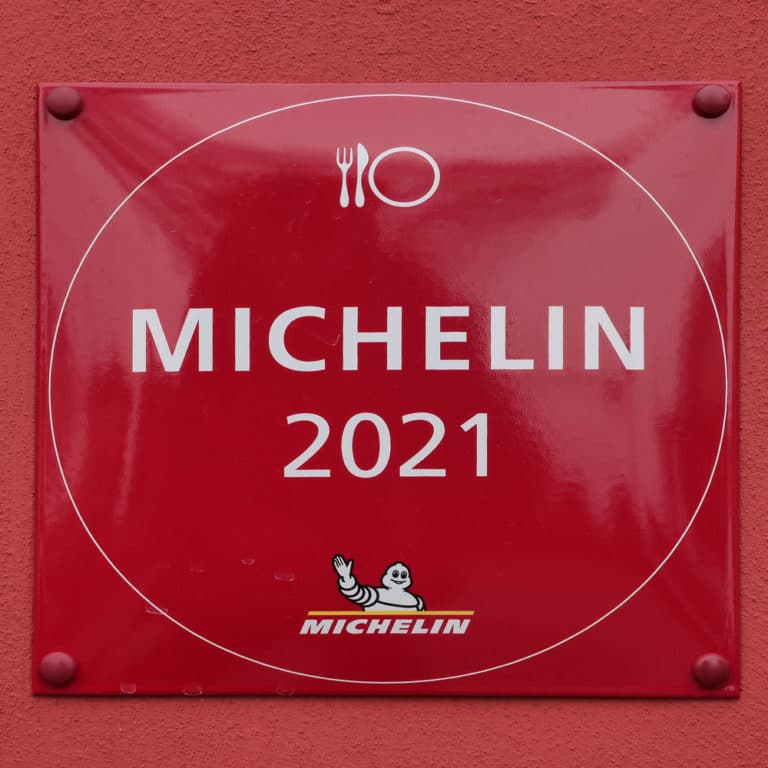 If the road ever takes you to Las Vegas, you will have plenty to see and do, with those more gastronomically inclined offered a superb choice of top Michelin-star restaurants. 
While Las Vegas might have previously been known for its cheerful and cheap buffet eateries, the situation is somewhat different today, with a large concentration of some of the world's top restaurants gracing its Strip.  These sophisticated gourmet dens are a dream come true for those who wish to savour the finesse of the world's top chefs.
Several of Sin City's top restaurants have been awarded prestigious accolades, with none being more esteemed than the fabled Michelin stars.  Snatching the stars represents the holy grail of any restaurant that aspires to be the best in its game. 
Here are some of Las Vegas top restaurants that have a star or three added to their name:
Three-Star Michelin Restaurants in Las Vegas
Getting a three-star rating from Michelin takes formidable effort, with only 113 restaurants in the world boasting such accolade.  Amongst these, the Joel Robuchon Restaurant is the epitome of fine dining in Vegas and, simultaneously, the only restaurant in the city with three Michelin stars.
Modelled in Art Deco style, this French restaurant swanks a good garden terrace lit by crystal chandeliers and gilded marble floors. The venue requires diners to dress classy to complement the sophisticated atmosphere, enhancing the unique ambience. The head chef, Joel Robuchon, also has the honour of being Michelin's most decorated chef, having garnered more than 30 stars during his career, assuring you outstanding cuisine.
Two-Star Michelin Restaurants in Las Vegas
While two stars might sound inferior to three, don't be fooled.  Currently, there are only 414 restaurants globally that can claim to hold two Michelin stars.  Amongst these, two are found in Vegas.
Located at the renowned Bellagio Hotel & Casino, Picasso is an arty restaurant decorated with several of Picasso's paintings and ceramics, exuding exoticness and sophistication, splashed with a myriad of colours.
The delicious food is French- and Spanish-inspired, with head chef Julian Serrano fusing ingredients and preparation styles to create distinctive dishes inspired by both European countries. There is also an extensive wine list featuring over 1,500 different vinos in the restaurant's private cellar.
Caesar's Palace hosts the second of Las Vegas' two-starred premises. Guy Savoy offers a French gastronomic experience close to The Strip, in a truly romantic venue.  Guy Savoy is the executive chef and divides his time between his Vegas venue and its Parisian counterpart. Diners are assured of the finest food in a beautiful setting.
One-Star Michelin Restaurants in Las Vegas
For those who think that one Michelin star is not that impressive, it is worth noting that only 2,290 restaurants globally have been bestowed with this honour.  While there was a total of 12 one-star Michelin restaurants on and around Las Vegas Strip at one stage or another, today, there are nine that are still open.
The other three have been closed and replaced with other restaurants over the last few years. However, the brasseries that remain open offer a memorable dining experience and represent an excellent eating choice for tourists and locals alike.
One of the best features of these high-end restaurants is that they serve mouth-watering food in an attractive setting at a fraction of the price charged at the two- or three-star establishments. The waiting lists here are also considerably shorter, making these a better option for last-minute fancy dining while on vacation.
Here is the list of one-star Michelin restaurants that you should add to your itinerary when visiting Vegas:  Alize, Aureole, Andres, Wing Lei, DJT, L'Atelier de Joel Robuchon, Le Cirque, Michael Mina, and Nobu. 
With so many world-class restaurants to choose from, you are guaranteed that your trip to Las Vegas will be accompanied by gastronomic delights. Whether you favour Chinese, Japanese, Spanish, French, or American fare, you're sure to find something that tantalises your tastebuds. Irrespective of you wishing to eat in your hotel or downtown, you won't be disappointed with Sin City's foodie offering.