Why is the Size of the Canadian Online Casino Market So Big?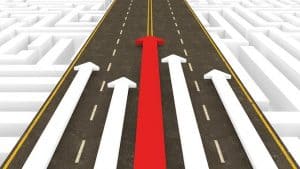 Canadian online casino market is one of the biggest in the world, with the overall market segment valued at over CA$30 billion per annum.
Canadian online casino market has been one of the biggest globally for quite some time. Canadians share a great deal of affinity towards gambling and, parallelly, online gaming, especially now during the current state of the pandemic.
Canadian online market segment is expected to continue growing by leaps and bounds over the next few years, especially as more local gamblers become comfortable with online wagering.
Factors Influencing Strong Canadian Online Casino Market
Here are the primary factors that influence the steady growth of Canadian online gambling:
Relaxed Legal Framework
While it is still not possible for foreign online gambling providers to base their operations from within Canada, offshore operations from other jurisdictions are legal. Naturally, this can lead to unscrupulous providers trying to penetrate the local market. So, even though you are free to roam around, you should always double-check that the online casino where you are playing possesses relevant licenses and software certificates.
Quality Internet Network
Canada has taken great strides to better its internet connectivity. This also applies to those users who reside in rural areas, with fast internet coverage spread out evenly across the entire country. So, whether you are in your office, commuting to work or relaxing at your mountain cottage, you should have no issues connecting to your favourite online casino website.
Vast Selection of Games
Gone are the days when the only selection that Canadian gamblers had was pixelated slots games. With the local market continuously being penetrated by premium online casino brands, the selection today is limitless. From slots to table games, live games and virtual reality, Canadian online gamblers are spoiled for choice when it comes to choosing their favourite game.
A Surge in Number of Mobile Gamers
Over the past couple of years, there has been a sharp jump in the number of Canadians playing mobile games. Year-on-year revenue reported by online gaming providers in Canada has gone up by an impressive 24%. With players less hesitant to whip out their bank cards, the prospects are bright for Canadian online casinos.
As more and more companies continue to expand their local online casino offering, it grows clear that we are far from reaching the market ceiling. Continue to watch this space for imminent exciting developments in the not too distant future.