Where Are Pet-Friendly Casinos Located in the USA?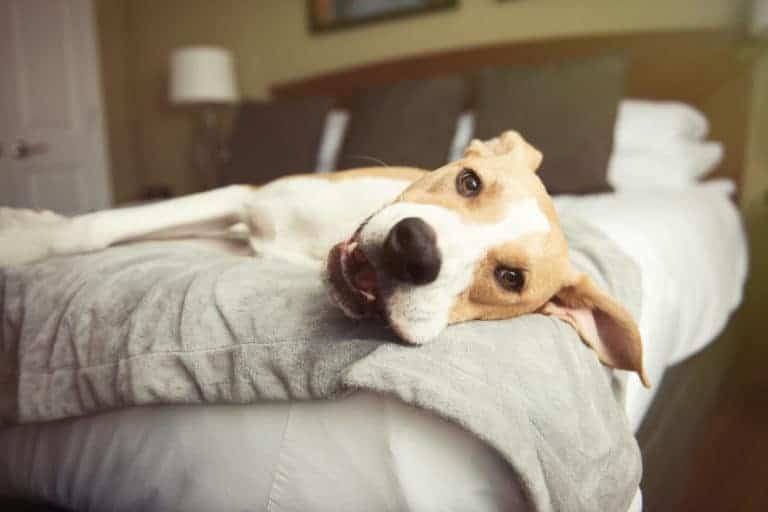 If you're planning your next vacation and your furry friends decide to tag along, then visiting a pet-friendly casino is the best choice for you.
Pet owners must often mission around to find pet-friendly venues when they head off on vacation with their fluffy kids.  Of course, if you are a gambler, visiting a casino while on holiday is a given, although not every gambling venue allows pets.  So, even if your hotel is pet-friendly, leaving your pets behind in your hotel room while you go gamble would likely leave you worried and unable to fully enjoy your favourite pastime.
To our relief, some casinos do allow pets inside.  Here are a few of these venues that any serious gambler and pet-owner would want to check out:
1. Red Rock Casino (Las Vegas)
Red Rock is one of the best casinos to visit when you seek a luxurious and relaxing vacation for a reasonable price. The rooms are spacious, so both you and your furry friends can feel right at home. The casino has activities for everyone's taste, with several special packages available that include events such as golfing, outdoor adventures and spa treatments. Pooches that weigh less than 30 pounds are welcome everywhere around the property.
2. The Westin Casuarina Hotel (Las Vegas)
If you wish to visit Vegas but prefer to stay in a hotel that's far from the hustle and bustle of the Strip and the downtown, then Westin Casuarina is an excellent choice for you. There's an onsite casino that is more laid-back than most other casinos in Sin City. If you've got a pet that is less than 40 pounds in weight, you and your pal can access the casino and gamble without having to stress where you should leave your pet.
3. The Sands Regency (Reno)
The Sands Regency in Reno offers a variety of games, including poker, slots and bingo. You're allowed to bring one pet with you to the casino, but the pet must weigh 50 pounds or less. Pets are also allowed in the hotel. The Sands Regency offers plenty of other fun amenities that you can enjoy in between your time at the casino, including a jacuzzi, a fitness centre, a restaurant, a swimming pool, and a gift shop. There's also a shuttle service to and from the hotel.
4. Atlantis Casino Resort (Reno)
This is Reno's largest gambling floor. After an extensive renovation in 2006, the convention centre sky bridge emerged as a unique and striking addition to the resort. You can relax in both the outdoor and indoor swimming pools, spoil yourself with a facial or massage at the local spa, get a trendy cut at the hair salon, or enjoy a gourmet meal at one of the many restaurants on site.
The casino floor is impressive and offers various games to play.  And, most importantly, you can bring your pets along. Atlantis Casino is unique in that it allows you to bring any type of pet to the casino, which makes the venue appealing, especially for those who have birds or reptiles that they wish to bring along with them.
5. Sheraton Atlantic City Hotel (Atlantic City)
This hotel is in a great location, only a stone's throw from the boardwalk, and close to many fine restaurants and shops.  You can also find the Miss America pageant memorabilia section at the hotel from previous competitions and learn the fascinating history behind this tradition. The hotel's attentive staff will assist you with your pet's accommodation so that you can take advantage of the complete in-house casino offering. Just ensure that your cat or dog is 80 pounds or less.
6. Hard Rock Hotel and Casino (Biloxi)
Hard Rock Hotel in Biloxi follows the chain's recognisable rock star theme. There are also lodgings for pets, guaranteeing them a comfortable stay during your vacation. While you're at the casino, you can leave your pet to relax in your suite. The hotel also has an excellent fitness room so that you can maintain your workout routine. There are great shops near the hotel, so you can throw some shopping into your holiday repertoire.