6 Most Popular Online Slots Games in Canada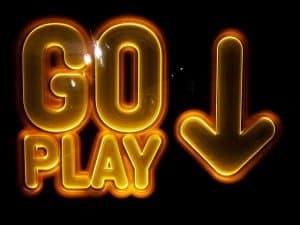 Slots make up the most significant fraction of games in both inhouse and online casinos, with Canadian gamblers preferring some slots games over others when it comes to overall popularity.
Slots games have established themselves on top of casino preference lists when it comes to individual player choices.  There are many reasons why most popular online slots games in Canada are so well-liked by regular players. These range from their straightforwardness, to the lack of expertise or skill needed to play the game.  Ultimately, winning at slots primarily relies on the luck of the player, as opposed to their skillset.
What Contributes to the Popularity of Slots Games?
As with any casino game, players prefer specific slots over others.  The popularity of a game usually indicates that it repeatedly meets and exceeds player expectations.  
Here are some standard features that players take into consideration when evaluating slots games:
Excellent graphics, soundtracks and virtual reality features
Themes that resonate with the general public (e.g. NHL, superheroes, historical adventures, etc.)
Demo versions available, where players can first practise before they commit real money
Consistently rewarding bonuses and payouts
Best games should bear the trademark of top online casino software developers
The Most Popular Online Slots Games in Canada
While personal preferences are often subjective, the feedback from multiple players reveals specific patterns in their likings.  Accordingly, here are the six most popular online slots games for Canadian players:
Wheel of Fortune
The Wheel of Fortune game is based on the classic TV show of the same name.  The game incorporates many of the features that viewers could see on TV.  The game is the brainchild of International Game Technologies (IGT) and comprises of three reels.  Due to the established popularity of the TV show which has been a telly staple for many years, the game is both recognisable and appealing to most players from the UK, Canada and the US.
Thunderstruck II
As with the first version of the game, this second edition is, too, based on Norse deities and other superheroes.  The main difference lies in characters such as Thor and his hammer.  The game is played on five reels with 243 ways to win and has some adrenaline-charged bonus rounds that include as many as 25 free spins, a 5x multiplier, and many bonus symbols.  Looking at the payout rate, the game has a return to player (RTP) of 96,65%, with a maximum jackpot prize of CA$120,000.
Game of Thrones Set
If you've liked the show, then you will pretty much be glued to your slots game screen.  The game was developed by Microgaming and brings to life the mythic saga between the houses of Stark, Baratheon, Targaryen and Lannister.  There are two versions of the game – one with 15 paylines which is more flexible when it comes to betting options and another with 243 ways to win, for those who prefer big wagers and even bigger wins.
Gonzo's Quest
Gonzo's Quest is an exciting video slots game developed by NetEnt.  The game abounds with impressive graphics and bonuses that include multipliers and freefalls.  Gonzo's Quest is played over five reels with 20 fixed paylines and makes use of an avalanche rather than a traditional spinning system.  The game is also mobile friendly and can be enjoyed on a wide array of devices. 
Wizard of Oz
Wizard of Oz comes from the design studios of Williams Interactive.  Besides an abundance of special symbols, vivid graphics and superb animations, the game is famous for its multiple bonus rounds, that consist of wilds, scatters and mini-games.  The game is played with three reels and 30 paylines, and has a non-progressive jackpot of CA$50,000.
Triple Diamond
Even though it's been around for a couple of years, Triple Diamond still attracts large crowds.  The game somewhat lacks extra features, although this is often disregarded because the jackpot is a massive 1,199 of the staked amount.  With a respectable payout rate of 95,06%, this game has got an excellent winning potential.
Ultimately, your preferred selection of the most popular online slots games rests with you.  Personal preferences often do overlap, so taking advice from existing players can pay off in the long run.  As a rule of thumb, always test each new game through a demo version first, before you wager real money on it.