5 Entrepreneurs Who Made Big Money with Online Casino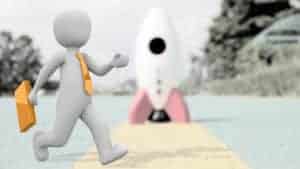 From humble beginnings, the online casino industry has grown into a multibillion-dollar market segment that has enabled several entrepreneurs to make big money from the business.
When online gambling first appeared back in 1995, no one could have foreseen that one day, it would be a global industry that employs tens of thousands of people and generates billions of dollars in profit annually. With the public's trust in e-commerce progressively growing, more and more people have been flocking to website-based casinos as a convenient alternative to land-based gambling venues.
Over the years, online casinos have focused on broadening their service offering to include pretty much everything that a traditional casino has got. This includes the most popular slots, as well as a full range of table games and live dealer options.
However, this online revolution would have never taken place were it not for online gambling pioneers that steered the industry toward the success that it is today. Here is a list of some of the most influential faces in online gambling that have left a lasting mark on the industry and earned big money along the way.
Robin Ramm-Ericson and Gustaf Hagman (Leo Vegas)
Leo Vegas is one of the most popular online casinos worldwide. It was founded by Robin Ramm-Ericson and Gustaf Hagman in 2011 and launched its operations the following year with a few upstarts. Hagman and Ramm-Ericson couldn't have chosen a better time to launch as they collided with the smartphone boom wave, allowing them to penetrate online and mobile market segments simultaneously.
Leo Vegas acquired Royal Panda in 2017 and in 2018 became the first Swedish operator to get a local gambling licence. Nowadays, the company employs over 900 employees and is the online gambling leader in the Scandinavian region. Additionally, Leo Vegas continues to expand, partially thanks to a large number of high-quality sponsorship agreements.
Calvin Ayre (Bodog)
Calvin Ayre launched his company, Bodog, in 2000. When the rapid surge in online gambling took place shortly after that, Ayre became an instant billionaire. With his impressive networking skill and technological know-how, Ayre soon became one of the most recognised movers and shakers of the online gambling industry in the 2000s.
Ayre also jumped onto the cryptocurrency bandwagon when this became topical, further contributing to his stellar business successes. From these proceeds, he built a luxury resort in Antigua and Barbuda, which is often frequented by jet setters. Today, Ayre's net worth is estimated at over CA$1,6 billion.
Isai Scheinberg (Pokerstars)
Isai Scheinberg is a true Canadian success story. At one point in time, Scheinberg owned the majority of online casinos globally. Pokerstars started off as a relatively small company but began experiencing tremendous growth from 2006, and Scheinberg has never looked back since. Around the same time, he moved all of his operations out of North America, a move which many saw as a way to cushion the taxation demands placed on his business.
In 2011, Pokerstars entered stormy waters with a regulatory lawsuit launched against the company that resulted in the imposition of a US$765 million fine. However, the company weathered this storm, mainly thanks to its solid financial record and available funds.
In 2014, Scheinberg sold all of his Pokerstars shares to Amaya, earning him a fortune. Today, Isai Scheinberg enjoys a comfortable retirement and, as an IBM alumnus, occasionally consults the company on technical issues.
Anthony Werkman (Betway)
Betway is one of the largest sports betting sites in the world and is the prime place to bet on soccer, with special focus on the English Premier League. Anthony Werkman, who is the CEO of Betway, has been pushing the company onwards and upwards. In 2016, the company recorded the largest ever jackpot payout, totalling an impressive US$17,879,645.
To diversify the services offered, Werkman oversaw the launch of Dream Bingo, the company's very own division of online bingo. The existing and future planned diversifications aim to tap into additional business and attract a broader client base.
The online gambling industry remains dynamic and full of opportunities. Those entrepreneurs who pranced on the prospects managed to create business empires that made them multibillionaires. And, with future industry growth guaranteed, we can expect to see many more faces of success in the not too distant future.