Worldwide Sports Betting Market to Reach CA$210 Billion by 2024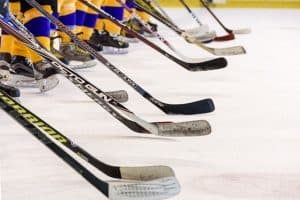 With recent announcements by Canadian parliamentarians that single-game sports bets are heading towards legalisation in Canada, the focus on sports betting and its growth has, once again, become topical.
According to recent research conducted by Zion Market Research that is based on multiple-study reports, sports betting accounts for close to 70% of the entire global gambling revenue. The report states that wagering on sports and sport-related games continues to garner worldwide following from across a broad demographic stratum.
What Sports do Bettors Bet On?
According to the research, the vast majority of sports bettors try their luck out on soccer, which generates the highest betting revenue globally. In close second place is baseball, with bets from the US and Canada leading the way in revenue generation.
The Growth of the Global Sports Betting Market
The research also shows that recent strides in technological advancements have contributed significantly to the rapid growth of the sector. Specifically, the development of online sports betting platforms has revolutionised the industry and made sports betting accessible to virtually anyone with an internet connection.
Of course, sports betting does remain off bounds within certain jurisdictions, or, as is the case in Canada, only certain forms of it, such as parlay betting, are allowed. Such obstacles have contributed to the segment growing slower than its potential, although many countries, including Canada, are taking steps to deregulate the industry.
The Value of Sports Betting Around the World
The figures that represent global sports betting are quite astonishing. According to the report, the global value of the market segment is expected to reach approximately CA$210 billion by 2024. This means that we are currently witnessing a compounded annual growth rate (CAGR) of close to nine per cent!
Even though country-specific legal restrictions continue to impede growth, the market segment has generated worldwide revenue of over CA$67 billion in 2018 alone. Further research by Transparency Market Research estimates this figure to surge past CA$183 billion by 2027.
Sports Betting Growth Spurred on by Industry Deals and Acquisitions
FinancialBuzz, a financial information portal, has analysed some recent and significant industry-related moves. According to them, there's a lot of exciting things happening right now within this market segment in North America.
GAN and Cordish Partnership
One of the weightier developments is the recently announced partnership between GAN and the Cordish Gaming Group. GAN is the developer of GameSTACK, a proprietary internet wagering enterprise software. GameSTACK is a turnkey system for regulated and encompassing internet gaming and sports betting that is primarily marketed to land-based casinos in the US.
Cordish has engaged GAN to be the provider of their new PlayLive! Internet gambling business within the state of Pennsylvania, with planned expansion across North America in the pipeline.
SGC Teams Up with Vaix.ai
The Scientific Games Corporation (SGC) revealed earlier this year that it would be partnering with Vaix.ai. The collaboration will see the OpenMarket part of the OpenSports product suite being enhanced with tailored betting choices and personalised recommendations. Accordingly, Vaix.ai will provide artificial intelligence functionality via OpenSports that will bolster the overall betting experience.
Through these enhancements, SGC will be able to provide team, league, sports, event and market recommendations to all its bettors in real-time, further personalising the sports betting process. OpenMarket is the industry's first one-stop marketplace for content. In turn, OpenMarket will give SGC's partners access to top-of-the-range sports betting data feeds, intelligence and related tools without complex financial agreements and integrations.
Ed&Shirley's and Boyd Casinos Get New Sports Betting Platforms
IGT will be implementing its PlaySports platform across Ed&Shirley's Inc. casinos in Colorado. All the casinos will benefit from IGT PlaySports kiosks, platform and mobile technologies set up at each venue. This will offer their patrons the choice and the convenience relating to how, where and when they place sports bets. Additionally, the FanDuel Group announced its collaboration with the Boyd Gaming Corporation to debut its sportsbooks at four Boyd facilities in Indiana and Iowa.
The sports betting industry is rapidly changing and developing, buoyed on by technological innovation and large-scale collaborations. With steady expansion expected over the coming period, the market revenue should be hitting new highs over the next decade.