Using Facial Recognition Technology in Casinos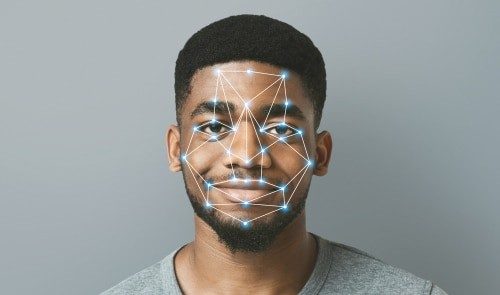 Technology is leading the way in scientific advancement, with facial recognition being the latest know-how being used in casinos.
One of the cutting-edge technological advancements to be employed at casinos is the use of facial recognition.  However, as with all up-and-coming innovations, there are pros and cons to using this technology, with many casino patrons and operators raising their concerns.
Facial recognition involves taking images of players' faces and comparing these with photos stored on criminal files.  Similar technology is currently used during the Super Bowl, with all spectators having their faces scanned before accessing the arena.
Some casinos have had facial recognition in place for a while to pinpoint scammers and players who have been banned from other casinos.  As early as 2001, three popular Donald Trump-owned Atlantic City casinos–Trump Plaza, Trump Taj Mahal, and Trump Marina– have used facial recognition as part of their surveillance strategy.  And, with the latest technological advancements, this form of customer identification has become even more widespread.
However, not everyone has been in favour of facial recognition systems.  Some civil liberties advocates have argued that this type of identification process infringes on the privacy of casino customers.  Even so, facial recognition and similar technologies are not a violation of civil liberties since the cameras are used in a public place, and accurately identifying criminals benefits everyone.
People generally expect that cameras are continuously rolling in casinos, although some gamblers become agitated when they learn that facial recognition is being used.  This anxiety is similar to being nervous at a police roadblock, even though you are aware that you're not in breach of any laws.  The notion of being closely monitored tends to make people edgy, but it can also significantly reduce illegal casino practices.
The History of Face Recognition
Facial recognition is referred to as biometrics and was developed at the Massachusetts Institute of Technology.  The scanning system focuses on the eyes and transfers the picture of the scanned face to a system in numeric code form.  This number sequence compares the newly scanned image to other faces stored on a system.
The system was launched in 1996, and Trump Marina installed it the following year.  Within three days of going live, the casino identified eight players who cheated at baccarat.
Accurate Use of Facial Recognition
When facial recognition is used along with casino surveillance cameras and passed through a database of past cheaters, the system can accurately identify individuals who previously scammed a casino.  The scanning program can also disclose criminals' past offences and even provide information on accomplices.
This technology helps casino operators identify people who've been arrested for gambling-related crimes or have been banned from a casino.  This insight helps casino security pinpoint and remove a cheater from the premises, thus preventing the casino and other players from losing large sums of money that could be difficult to recover.
Other casinos and law enforcement agencies provide the images that go into the database.  In some instances, organisations that sell cheater databases provide casinos with the data they need to spot a scam artist.  When a person walks into a casino, that individual's image is captured, and the picture is then moved to a second computer screen.  From here, a systems operator can input category codes to describe the patron, such as race, age range, and gender.
Other system images of people who fit these descriptions would then appear on the screen and indicate whether the latest face scanned matches any of the other stored images.  If there isn't a match, it's likely that the patron is "safe" and does not pose a threat to the casino.  If there are potential matches, casino owners can decide whether they wish to throw the patron out immediately or closely monitor them to see if they engage in any actions, such as money laundering, that require the assistance of the police.