Types of Real Money Slots Games You Can Play Online in Canada
Published: 2 April 2020
Written by: BryanL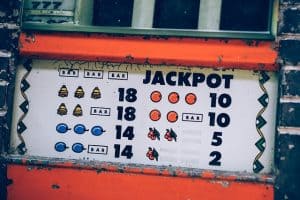 For an average Canadian casino enthusiast, the sheer choice of games available at both an inhouse and an online casino is impressive.  Amongst these, one specific game sticks out. Based on its overall popularity and the volume of players that play it daily, real money slots machines have become the staple of the majority of Canadian online casino players.
According to a study conducted by Ipsos for Canadian players 18 years and older, 90% affirmed that they played slots at a casino.  This makes slots players the single largest market segment of the overall Canadian gambling industry.  Keeping these players happy and satisfied has become crucial for casino operators, as these players are the ones that bring in the moolah when it comes to real spend.
Most Popular Types of Real Money Slots Available in Canada
One of the ways to keep any gambling enthusiast coming back for more is to offer them variety.  While it can sometimes be tricky to cross-sell a casino product to a player by, for example, shifting a table games buff onto the slots machines, creating choice within player niches is a surer way of keeping players satisfied.
Various slots subgroups appeal to different players.  Some of the more popular ones include:
Three-Reel Slots
Three-reel slots are the veterans of the gambling industry, with most of the early slots machines, such as Lucky 7s, being configured on three reels.  These are usually low-cost games that require a symbolic amount of money to play, offering only one to three paylines during gameplay.  Subsequently, jackpots on these machines are relatively low, not often exceeding CA$1,000.  Although not as popular as they used to be, you can still find a few of these strewn around in inhouse casinos, as well as on online casino repertoires.
Five-Reel Slots
The higher the number of reels, the more paylines there are during gameplay.  Five-reel games offer as many as 50 paylines, although its harder to win playing these, and the cost of playing is also higher since a player can bet on any of the paylines at once.  Nonetheless, these tend to be the most popular slots around, with jackpot prizes often reaching tens of thousands of Canadian dollars.         
Seven-Reel Slots
Seven-reel slots are the new kids on the Canadian gambling block.  These slots games are quite complicated as there are over 50 paylines and payouts can reach six-digit figures.  Due to the cost of playing on these, they have remained popular within a niche market segment, as most players look for value when playing.  The old rule is that the more expensive a game is to play, the less popular it becomes.    
Nine-Reel Slots
Very rare to find, these slots allow winnings on vertical combinations too.  The symbols on these games can move up and down as well as from one reel to the next, travelling about freely.  Hypothetically, this opens up the possibility of winning across three different directions at once, offering the player a maximum number of winning combinations. 
Progressive Slots
Progressive slots rely on the contributions of each player and draw on a percentage of the money being wagered by players towards a single jackpot.  Hitting the progressive jackpot can leave you with a winning that often exceeds millions of Canadian dollars.  To qualify for the jackpot, a player must put down the maximum bet, with up to four different progressive prizes available in a single game.  These games usually have five reels and cost more to play than their non-progressive counterparts, although the winning potential is that much greater.  
There are different types of progressive jackpots:
Standalone progressive jackpot – This progressive jackpot is linked to a single slots game session or machine. These jackpots tend to accumulate slower, and the overall amounts are lower. 
Proprietary progressive jackpot – These are slots games in a single online casino that are connected to a single progressive jackpot counter.
Network jackpot – This jackpot accumulates through players playing at different online casinos through a single online casino software provider network, like NetEnt. The chances of hitting the jackpot are low due to the volume of players, although the jackpot amounts are often massive.
Fixed jackpot – With these jackpots, the winning sum is set by the casino, and it doesn't change and is not impacted by the playing time or the number of players partaking.  
Bonus Slots
Most slots players tend to be picky when it comes to the bonuses offered by a game and avoid non-bonus machines.  A bonus round is usually activated when three or more wild symbols align.  Bonus rounds are often theme-related and follow the storyline of the slots game.  Bonus rounds not only offer extra cash winnings but provide the player with an opportunity to score free rounds.
The Future of Online Slots
Innovation and technological advancement are shifting existing norms and standards, and the online slots industry has not been left outside this evolutionary loop.  3D slots have made a debut recently, with software developers like BetSoft creating cinematic slots, which allow the player to enter a game and follow its storyline fully.  The player encounters animations, bonus features and sounds along his quest to win the jackpot.    
Another type of online slots that is gathering momentum with more adventurous players is a virtual reality slots game.  While Microgaming has been offering a virtual reality roulette for some time, casinos such as VR Casino have entered this marketplace with an online slots games offer.
Garnering the attention of a real money slots player does not only depend on the number of different games being offered by an online casino.  Of course, the more games, the merrier, but an even more critical variable is the types of slots on offer.  Those online casinos that offer their players a comprehensive selection of best online slots types will have more loyal players since they are allowing their players to choose how steep their gambling curve should ultimately be.