Top 3 Restaurants to Try Out in Atlantic City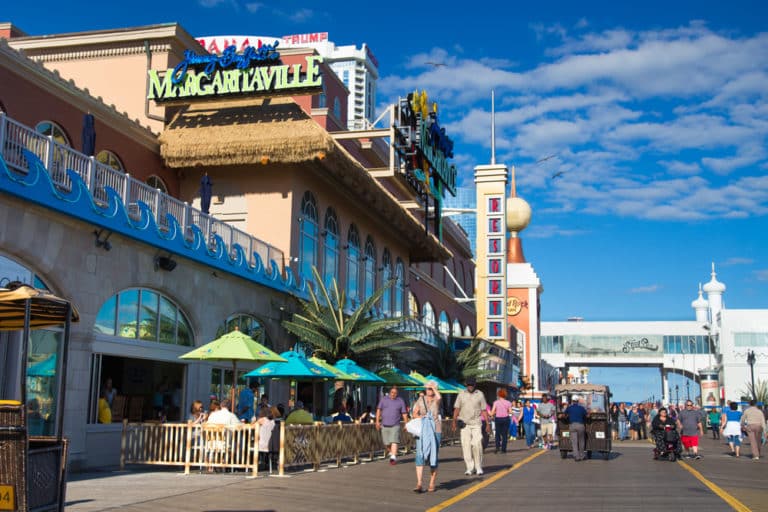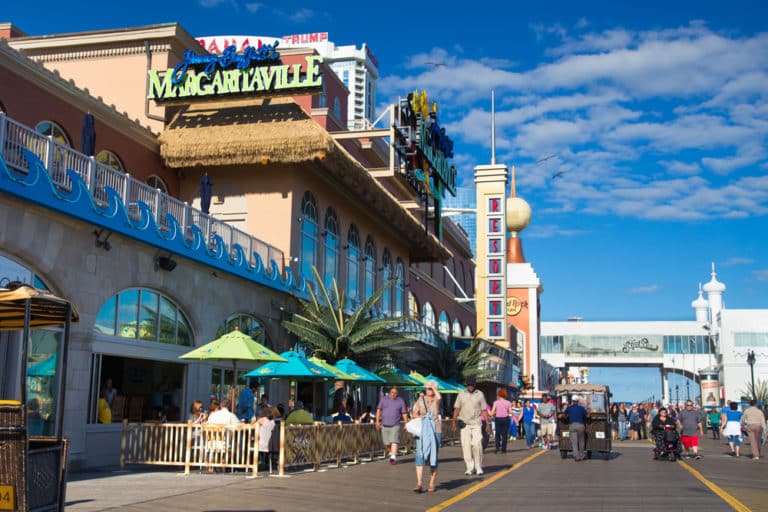 Atlantic City is the gambling capital of the northern United States, but besides its broad selection of casinos, it's also renowned for a few top-notch restaurants.
Atlantic City is to the northern US what Las Vegas is to the south, offering world-class entertainment, fun table games, and loose slots to droves of visitors that flock to it annually. While the 2008 global economic crisis affected Atlantic City badly in terms of revenue, the gambling mecca has seen an upswing ever since and is on the right path to weather the storms of the current pandemic.
Atlantic City is also famous for its first-rate restaurants, and with the wide variety of cuisines to choose from, there is something for everyone's taste. Here's our selection of top three restaurants that you should give a go when you visit Atlantic City:
1. Morton's The Steakhouse (Caesars Atlantic City)
Morton's The Steakhouse is situated in one of the premier Boardwalk casinos — Caesars Atlantic City. Considering the number of changes that have recently taken place along the Boardwalk, Morton's has stayed put because of its loyal clientele. Firstly, Morton's is known as the place where one can get a steak aged to perfection and then prepared to order. The restaurant consistently garners high honours for its exceptional service, top meat cuts, fresh seafood, and creative table presentation.
Private dining for groups of different sizes is available when booked in advance, and the staff members are very accommodating. Also, note that Morton's is not a place where you can rock up in blue jeans and flip-flops. But, if you are looking for upscale drink service from clued-up bartenders, sommeliers who know the ins and outs of good wine, and chefs who can't wait to treat their customers, Morton's is the restaurant for you.
2. Golden Dynasty (Tropicana Atlantic City)
Casino goers have rated the Golden Dynasty at the Tropicana Atlantic City as one of the best restaurants in town. The décor is not what you might expect from a Chinese restaurant and is luxuriously appointed with a rich golden theme and fabulous seating.
Of course, all your tried and tested Chinese dishes are on offer, including spring rolls, chow mein, and Peking duck. Additionally, you can sample more exotic dishes that are not found at your typical Chinese restaurants, such as abalone with black mushrooms or shredded jellyfish, both of which have been rated as excellent. The service received high ratings too.
Amada (Ocean Casino Resort)
Amada is a sight for sore eyes for lovers of Spanish culture and cuisine. The restaurant comes complete with hanging cured meats and a warm dining atmosphere, encapsulating a rustic rural feel with a breath-taking view of the ocean. Don't let the notion of cheap appetizer tapas scare you away because Amada is very high-end, even though the quantity of food served is plentiful and delicious.
Examples of the delicacies at Amada include olives imported from Spain, patatas bravas, legendary Spanish roasted potatoes with a selection of toppings, a variety of cheeses that complement any wine selection and taste, different types of salads including a mouth-watering quinoa salad, fresh clams, and the trademark chorizo sausage.
The roasted pork is amongst the best to be had anywhere along the East Coast. Take advantage of the comprehensive wine service as well, with dozens of exquisite Spanish and Portuguese vinos at your disposal. In addition, the overall service at the restaurant has been ranked as excellent.
While many people love the saltwater taffy that can be found along the Boardwalk, others who visit Atlantic City are increasingly expecting restaurants that cater to a more sophisticated palate of tourists from Philadelphia and New York City, who desire more than just hamburgers and potstickers.
While our list doesn't include all the great restaurants in Atlantic City, it does offer a fair sampling of the type of food and the level of deliciousness you can expect when you visit the area.