The Most Bizarre and Unique Restaurants in Las Vegas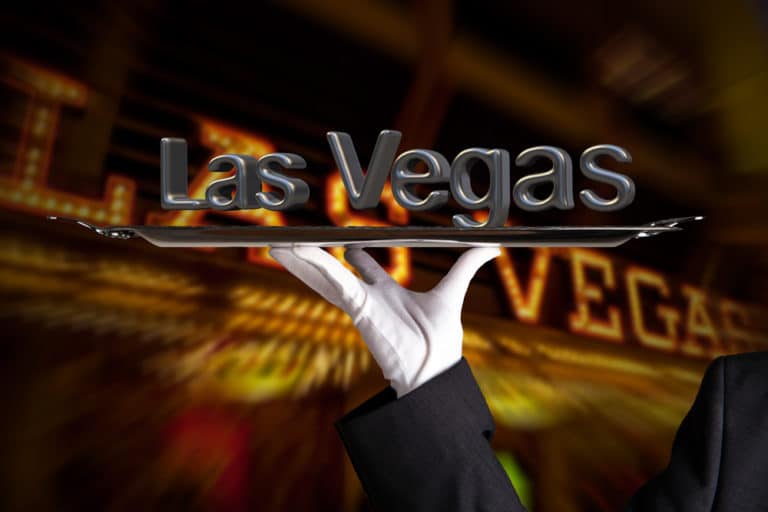 Las Vegas is anything but ordinary and is subsequently the home to some of the most bizarre and unique restaurants you can find.
Las Vegas is renowned for various things: top casinos, luxury hotels, stylish shopping outlets, and musical performances that will remain etched in your memory.  On top of this, Sin City is famous for restaurants, ranging from family eateries to Michelin-star establishments.
With such a plethora of subcultures and activities abounding, local restaurants cater to everyone's taste in terms of live music and entertainment, plus unique and sometimes extreme types of meals.  
If you are on the prowl for more unconventional Vegas eateries, here are several suggestions to make your dining experience unforgettable:
Switch Steak
Switch Steak is located on the Las Vegas Strip and has a strict business-casual dress code policy. You'll find several seafood and steak dishes that are one-of-a-kind in terms of presentation and flavour.  If you love seafood, you'll appreciate a spread of shrimps and oysters layered on top of smouldering dry ice. The setting of the three-level restaurant alters throughout the day, which is another reason why this location is unique.
If you eat at Switch Steak more than once, you may be greeted by an Italian villa theme the first time, a Baroque-style banquet the next, and an exotic Hawaiian backdrop after that. The restaurant straddles an atrium, offering picturesque dining experience views. Switch Steak is open for dinners only, making it a superb date night spot.
Heart Attack Grill
The motto for this grill house is "a taste worth dying for", and people who visit Heart Attack Grill generally agree that their burgers and fries are fantastic. The eatery is home to the legendary Quadruple Bypass Burger, a hamburger with the most calories in the world.
There is also a tummy-filling all-you-can-eat fries station.  All the fries are prepared in lard and can be drenched with cheese sauce. Alluding that these foods are generally bad for your health, waitresses come around with your orders dressed as nurses.  And for those who are into a bit of roleplay, the waitresses can escort you out of the restaurant in a wheelchair, should you overeat!
Capo's
This Italian eatery is in the West Tropicana area of Las Vegas and provides a matchless atmosphere. Since the restaurant is a speakeasy, there's no front door, so you must enter through the back.
Inside, you'll be greeted by lively music, and the overall atmosphere is festive, making Capo's a perfect place to go out with friends when you wish to enjoy a delicious dinner accompanied by great cocktails. The live music is on every night, taking you back to the era of the 1920s and 1930s nightclubs. And if you are adventurous enough, you can even dress up to make your dinner more memorable.
Eiffel Tower Restaurant
This striking restaurant is located inside Las Vegas's Eiffel Tower, towering 100 feet above street level.  Since the ambience is visibly romantic, the restaurant is ideal for taking your sweetheart somewhere special during your Las Vegas vacation.
You'll have a variety of delicious gourmet meals to choose from and a front-row view of the fountain show at the Bellagio. Naturally, the restaurant's focal point is its location, allowing you to view Vegas from a whole different angle, which makes dining here even more fun.
Top Golf Las Vegas
You can find this family-friendly restaurant at the MGM Grand. The restaurant houses over 100 hitting bays, two swimming pools, meeting rooms, and event areas for those who wish to rent VIP space.
If you're coming to Top Golf for a concert, you'll get an experience similar to that of an arena or a convention centre, with the on-site concert venue able to host 900 people. Five bars serve speciality cocktails, while the food menu includes traditional bar grub like wings with a variety of flavours and sliders, as well as gourmand salads and flatbread pizzas.
Gordon Ramsay's Hell's Kitchen
If you enjoy watching Gordon Ramsay's tactless antics on his television shows, you'll probably enjoy Hell's Kitchen, where you'll feel like you're on an actual set of a reality show. The restaurant is adjacent to Caesars Palace and offers a breath-taking view of The Strip.  The Red and Blue kitchens serve contemporary dishes for both lunch and dinner.
If you prefer a cocktail with dinner, you can indulge in innovative collaborations that showcase the latest trends in mixology. There's also a great brunch menu for those choosing to swing by earlier in the day.