Sports Betting FAQs to Familiarise You with Sports Betting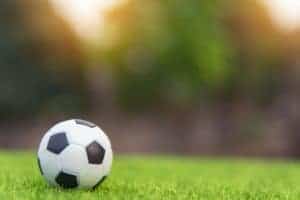 Sports betting seems easy, but there are several things that you need to know before you place your first bet, with a number frequently asked questions (FAQs) popping up routinely from rookie bettors.
For a first-time sports bettor, the world of sports wagering can appear intimidating. For one, there are numerous procedures, rules and terms that one needs to master to excel. There are also some FAQ's that keep popping up from novices.
Sports Betting FAQs
Here are some frequently asked questions (FAQs) to assist you with your next sports betting endeavour:
Q: Is sports betting a good way to earn money?
A: Sports betting is an excellent way to make an extra buck, although keep in mind that it's not a walk in the park. Even top sports bettors regularly lose money. Focus on long-term bankroll and betting strategies to boost your chances of winning.
Q: How can I perfect my sports betting skills?
A: Whether you are a veteran of the sports betting arena or a beginner, there's always room to learn more. Naturally, the answer to this question will be based on your current skill and experience levels. Here's our list of the essential fact to know about sports betting, to help you out.
Q: What is a fair amount of money to bet?
A: There is no precise answer to this since it depends on many factors. To help you out, develop a bankroll management plan, to give you an idea of how much you can comfortably wager at a time.
Q: What's the top sport to wager on?
A: The best sports to bet on are the ones that you are familiar with and know most about. Avoid sports that you lack the basic knowledge of.
Q: What are all the different types of sports bets?
A: Sports betting covers a plethora of different betting styles – various types of horseracing bets, team sports, parlays or single-game bets, the list goes on.
Q: Should only sports experts bet on sports?
A: Anyone with sufficient knowledge is good to go when it comes to sports betting. However, it is a learning process, so don't be too disheartened if you don't know everything on your very first bet.
Q: How do I select the best sportsbook for me?
A: The answer here depends on your priorities. Are you looking at earning a considerable number of bonuses or do you prefer a massive selection of sports to bet on? All of these factors count towards your selection criteria.
Q: Is there a limit to the number of sportsbooks that I can use?
A: You are free to use as many sportsbooks as you please, and you can simultaneously make use of multiple ones.
Q: How should I deposit money for online bets?
A: When betting online, you will have a selection of payment methods at your disposal. Unlike in-house sportsbooks that usually only accept cash, online betting can be done through various methods, including bank cards, e-wallets and bitcoins.
Q: How should I withdraw money?
A: As with deposits, most online sportsbooks offer a variety of methods for you to withdraw your funds, including wire transfers, cheques and bitcoins.
Q: What is exchange sports betting?
A: Exchange sports betting is done sans the middleman and allows betting directly without making use of a sportsbook. This is, in essence, a peer-to-peer betting setup.
Q: What is the largest bet that I can place online?
A: Betting caps vary from one site to the next and depend on numerous factors. Feel free to engage the sportsbook customer support team to find out what cap they are willing to offer you.
Q: What is the smallest bet that I can place online?
A: Once again, answer to this question varies from site to site. However, the majority of sportsbooks have a relatively small betting minimum. Other factors that determine the minimum bet include the type of sport you are betting on and the type of bet that you wish to place.
If it's your first time doing sports betting, feel free to browse through our sports betting articles and FAQs to familiarise yourself with the rules. There's plenty of information in there to get you up and running. Good luck!