River Rock Casino Corrupts Richmond, Cullen Commission Hears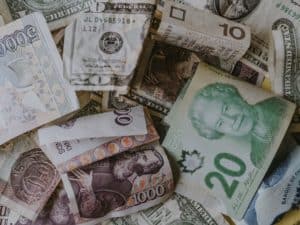 The Cullen Commission, set up to investigate money laundering in British Columbia, has had another busy week of hearings, with new evidence surfacing that highlights underhanded activities at the River Rock Casino and Resort. 
Criminal activities associated with the gambling industry were put under the spotlight during another week of cross-examinations at the Cullen Commission.  During the latest deliberations, Ward Clapham, former superintendent at the Royal Canadian Mounted Police (RCMP) in Richmond, disclosed damning evidence relating to money laundering in the area and, in particular, the River Rock Casino and Resort.    
For years now, River Rock Casino has been viewed as a hotbed of money laundering activities.  It is reported that the casino has become a one-stop-shop for high rollers, who regularly frequent the casino with duffel bags full of money bills.  Local loan sharks, who have been fuelling the high rollers activities, have also been implicated in the process, as recorded on the casino CCTV.  
River Rock Casino Negative Impact on Richmond
The latest round of hearings took place during the last week of October.  Clapham, who started keeping a close eye on the casino in 2004, noted that a shift in Richmond was immediately felt once River Rock Casino launched operations. 
At the time, Clapham identified the casino as a "growing monster", with a surge in loan sharking, extortions and kidnapping taking place on the resort's premises.  During the same period, a spike in the number of illegal gambling dens was also recorded, drawing organised criminals from other areas ready to grab a slice of the profits. 
Spiralling Security Allocations
As a result of the surge in illegal activities, it became clear that additional funds would be needed to monitor the casino.  At the time, the request for extra funding was submitted to the City of Richmond but was turned down, stating that no further funds can be set aside for policing since federal RCMP is already monitoring the venue.  
It was only in 2007 that four additional police officers were assigned to keep a close eye on the casino venue and surrounding area.  To date, the security allocations have reached CA$8,5 million.