5 Top Online Casino Regulatory Authority Bodies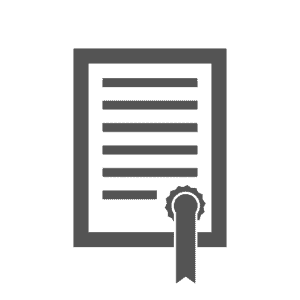 A licence from a top online casino regulatory authority indicates that a casino adheres to the strictest criteria regarding honesty, fair play, and cash transactions.
For gambling to function properly, there has to be a high level of trust between a player and a casino. When it comes to internet gambling, it's even more crucial to maintain trust since there's no physical interaction, and the entire offering comes via the website.
This is why regulated and licensed online gambling sites are so important. Expectedly, very few online casinos will dare operate without a licence, and those that do are labelled as untrustworthy by the online gambling community. The main reason players should only gamble at registered online casinos is that these casinos offer protection from any underhanded actions, ensure random, safe, and fair gameplay, and guarantee secure money transactions.
What's the Role of an Online Casino Regulatory Authority?
Online gambling operators are expected to obtain a licence from a recognised online casino regulatory authority before they launch their operations. These licences are given to casinos that meet the highest levels of fairness, security, safety, confidentiality, and reliability. All reputable casino regulators require the following:
RTP reports of all the games on offer
Record of restricted and permitted clients
"Fit and proper person" test from senior managers
Set deposit limits
A "time spent" counter integrated into each game
Player support via live chat, telephone, or email
Regular software testing by a reputable regulator
Delay-free response to customer questions
Measurable waiting periods on limit increases
5 Top Online Casino Regulatory Authorities
The below top online casino regulatory authority bodies cover two-thirds of the entire online gambling industry:
The Malta Gaming Authority (MGA)
MGA was established in 2001 and was initially called the Lotteries and Gaming Authority, having changed to its current name in 2015. MGA is one of the world's most reputable online casino licensing regulators, overseeing various industry segments to ensure fairness and transparency. Currently, MGA licenses over 500 online gambling websites and provides four types of permits: slot machines, table games, lotteries, and skills games. Each licence costs about C$40,000.
The United Kingdom Gambling Commission (UKGC)
Following the passing of the Gambling Act in 2005, the UK Gambling Commission was set up to oversee commercial gambling in the UK through a partnership with licensing authorities. The primary purpose of this body is to facilitate crime-free and fair gaming. Several remote casino licences can be obtained from UKGC, ranging in price from about C$4,500 to C$875,000.
Gibraltar Betting and Gaming Association (GBGA)
The Gibraltar Betting and Gaming Association represents online casinos that have offshore gambling licences issued in Gibraltar. The association commenced its operations in 2005 and is fully funded by its member base. GBGA promotes a regulated environment through which Gibraltar-based offshore online casinos can operate fairly, and its central tenets are responsible gambling and player protection.
The Isle of Man Gaming Commission (IMGC)
The Isle of Man Gaming Commission opened its doors in 2001 and offers four licences: online gambling, gaming machines, land-based casinos, and betting offices. The permits are issued for a renewable period of one year and range in price from about C$8,500 to C$60,000. Casinos seeking accreditation need to submit their software and business plans for evaluation.
Alderney Gambling Control Commission (AGCC)
The Alderney Gambling Control Commission (AGCC) was set up in May 2000 and quickly became a trusted licence provider for online casinos. AGCC offers licences to both business-to-business and business-to-customer operators. To obtain a permit from AGCC, the gambling operator needs to meet all the set rules and standards, and submit their software for regular testing. The initial licensing fees vary from C$30,000 to C$60,000, with the annual renewal costing as much as C$685,000.
As a player, always be on the lookout for licensing info. This certificate, issued by a top online casino regulatory authority, is usually found in the footer of the online casino website. By displaying a valid licence, an online casino guarantees fair, safe, and random gameplay each time you deposit your money.