Different Types of Games of Luck Available in Canada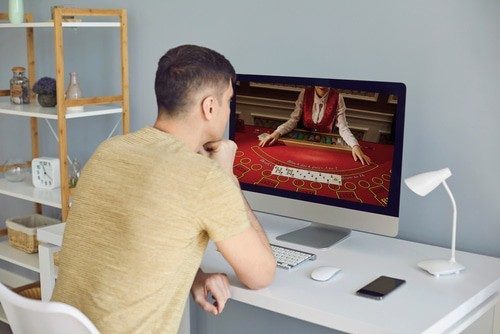 The Canadian gambling market is well developed, offering various wagering and betting options to the locals. Here are some of the Canadian punters' firm favourites:
Bingo and Raffles
Even though charities initially ran raffles and bingo, further legislative amendments permitted other institutions to operate these too.
Lotto
Lotteries have been allowed in Canada since 1969. The benefits of these came to the fore in 1976, when their proceeds were used to fund the Montreal Olympics. Today, the most popular lotteries played in Canada include:
Lotto 6/49 – Lotto 6/49 was first launched in 1982 as the first nationwide Canadian lottery that allowed players to select their own numbers since it didn't use pre-printed tickets. To play, a player chooses six numbers from a pool of 49, with the jackpot being awarded to a player who guesses all six correctly. There's also a bonus number to create different prize pools.
Powerball – Initially, Canadians crossed the border to the US to buy tickets for this potentially life-changing opportunity, although, today, locals can participate using an online lottery service system. Lottery history was rewritten in 2016 when Powerball paid out a jackpot of US$1,5 billion to three lucky winners.
Lotto Max – one of Canada's three national lotteries that are run by the Interprovincial Lottery Corporation, Lotto Max produced Canada's highest lotto jackpot prize pool of CA$75 million in 2012. The players get to select seven numbers from a selection of 49, and there's also a bonus ball, which has no relevance to the jackpot.
Mega Millions – One of the biggest and most popular lotteries globally. Initially only available in the US, today tickets can be purchased in Australia, Canada, and Europe. To play, players select six numbers from two different pools, five different numbers from 1-70, and a single number, or Mega Ball, between 1-25.
Daily Grand – along with Lotto Max and Lotto 6/49, Daily Grand is the third national lottery in Canada. In this game, players stand a chance to win CA$1,000 a day for life! To participate in the game, a player must select five numbers between 1-49, plus a grand number between 1-7. A player must match five numbers with the grand number to win the Daily Grand.
Keno
Although it's a form of bingo, keno possesses some unique characteristics. The game originated in 19th-century China as an 80-ball lottery. Today, the modern keno game is played online and allows players to decide how they want to play, with as many as two draws taking place each day.
Slots
Canadian gamblers' favourite online casino game.
Table games
Other popular online games enjoyed by Canadian punters include poker, European and American roulette, blackjack, craps, baccarat, sic bo, and pai gow.
Live Casino Games
A live casino game is streamed via a real-time video link from a casino table. It can also be streamed from land-based casinos. Online players can bet and communicate with the dealer using the chat function.
Sports betting
Canadians love to bet on different sports, with horse racing being particularly popular, followed by hockey, football, basketball, and soccer.