Woodbine Mohawk Park Announces Christmas Standardbred Racing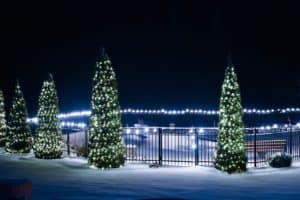 Woodbine Mohawk Park is planning a jampacked festive season repertoire, with additional live racing on the cards for December.
Woodbine Mohawk Park, the harness horseracing hotspot, has planned an eventful Christmas line-up, introducing additional wagering chances and big prizes up for grabs. Ontario's horseracing leader has received the necessary permissions to feature more live races over the holidays.
Additional Races Planned for December
According to the latest schedule, Woodbine Entertainment is bringing forward some of its planned 2021 live racing events to December. These include a selection of races initially planned for March next year, with 22 December earmarked for the first rescheduled event, followed by another race on 28 December. New Year's Eve will also see live racing events, just like New Year's Day.
The rescheduled races were initially planned for 25, 27 and 29 March 2021. Projections indicate that this swap in dates will allow more punters to explore the harness racing arena, as well as gain easier access through live broadcasting.
Racecourse Break Moved to March 2021
As it stands, Woodbine Mohawk Park will not be taking its usual nine-day break at the end of December, instead dedicating the last days of March to this hiatus. The period between 23 and 31 March will also be used for the regular track maintenance at the hippodrome.
Woodbine Entertainment has also introduced additional changes to its current season line-up, with new post times already having been implemented for thoroughbred events on 6 and 7 November.
The ultimate goal is to avoid an overlap with the Breeders' Cup championship races from Keeneland. To allow the horses a chance to participate in all the races, Woodbine Entertainment commenced the race at 16h45 on 6 November and 12h25 on 7 November. Live thoroughbred racing will continue to 13 December.