Why Are Online Casinos a Hot Trend in Canada?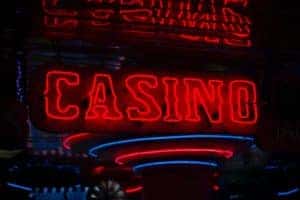 A trend is indicating that gamblers in Canada spend well over CA$30 billion each year at casinos, with 76% of adult Canadians taking part in some form of gambling regularly.
Canada is a nation of gambling enthusiasts. Online games like blackjack, poker, roulette and slot machines bring in tens of billions of Canadian dollars yearly. With most Canadians having participated in some form of gambling or other, there is a steady demand for both in-house and online casinos. Best online casinos in Canada attract tens of thousands of visitors each day, with this trend spiking over the past couple of years.
There are several reasons for this exponential growth in demand, with a few key factors contributing to the steady growth:
1. Restrictions Caused by the Global Pandemic
The most apparent reason for the growing migration of traditional gamblers to online casinos is the unfortunate situation the world finds itself in. With the global coronavirus pandemic being the highlight of 2020 and continuing into 2021, countries around the world are forced to impose restrictions on social activities and introduce lockdowns.
These limitations forced many in-house casinos to shut their doors, and their regular patrons were quick at finding alternatives in the form of online casinos. Additionally, people found themselves with more free time since they were barred from going out and taking part in their regular activities. As a result, many individuals approached online casinos as a form of entertainment during the dreary periods of being caged up at home.
2. Growing Confidence in Online Transactions
When online shopping first became relevant, most people were hesitant to share their personal details with websites due to the fear of security breaches. However, today, online shopping is like second nature to most of us, and we regularly engage in it.
Similarly, as more people tried online casinos and had good reviews, others followed suit. There have also been great strides taken in the advancement of cybersecurity, which is vital in boosting the trust of those who transact online. Payment processing software and website security have never been more robust and will continue to become even more sophisticated with time.
3. Canada's Gambling Laws
Canadian law states that only the government can operate casinos. However, there is a loophole to this requirement, should a provider be based outside of Canada. It's impossible to be present on the Canadian market with physical locations without being based there, so providers' only alternative was to go down the online casino route. Additionally, some provinces simply don't have any in-house casinos based there, so the only other option is online gambling.
4. Online Casino Rewards Programmes
One of the most potent marketing tools to attract prospective gamblers to an online casino are the rewards offered by the provider for playing at a casino. By offering welcome bonuses, loyalty programmes and free spins, the casinos gain an advantage at attracting new customers and retaining the current ones.
With in-house casinos, the only competition a gambling house would have would be the other brick-and-mortar casinos within its specific radius. People will rarely travel far to visit a casino, so the requirement to be better than other direct competitors is far easier to achieve.
With online casinos, the entire world is pretty much your competition, so your marketing efforts need to be upped a notch, for your online casino to stand out from the crowd and attract new customers.
This is welcome news new for players since online casino providers are constantly battling it out to pique your interest and outdo their competitors with the incentives that they offer. All of this results in rewards that are on average 13 per cent higher for online casinos than in-house gambling houses.
The Most Popular Online Casino Games in Canada
When it comes to online casino games in Canada, slots are the king. Slots games are easy to play, come in a large variety and offer great bonuses. Although Canadian males make up the largest percentage of gamblers in the country, females play slot games more than males.
With the current pandemic far from over, it is estimated that Canada's online casinos will continue to see a steady inflow of new clients in 2021. The question remains whether this will become an irreversible trend. However, judging by the pre-pandemic patterns, it now seems inevitable that the in-house to online migration is here to stay.