What is the Best Strategy to Bet on Horse Races?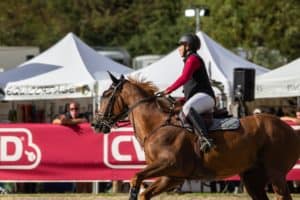 Gambling and horse racing are like two inseparable friends, and people have made use of this symbiosis for centuries, to both have fun and bet on their favourite steeds, in the hope that they will cross the finish line first.
There are very few things that are as exciting as cheering on your favourite horse, especially when it's making a frantic dash towards the finish line. Perhaps the only other factor that can add to the excitement is placing a bet on a horse in anticipation of it finishing first.
However, if you are new to the races, you might be a bit confused by the terminology and board displays, as well as feel a bit intimidated by all other bettors waiting to place their bets. To make your introduction to horse racing hassle-free, you should familiarise yourself with some basics before you place your first bet.
Types of Horseracing Bets
To get the full lowdown of the different types of horse bets, you can check out our comprehensive guide to different types of horse racing that you can bet on. Here is a summary of those bets:
1. Win, place and show
These three betting styles are the most common types of thoroughbred racing bets. Win bet wagers on the horse you expect to win, place bets score if your horse comes first or second, and show bets are won if the horse you are betting on comes first, second or third.
2. Exotic wagers
These bets depend on different horse combinations in single races. The most popular include the exacta, the trifecta and the superfecta, where you bet on the first two, three or four horses that you expect to cross the finish line, respectively. These can be selected in the exact order or can be boxed.
Win and Odds Expectations
First horseracing bets used bookies as intermediaries. Bookies would determine the odds and collect the money from all the bettors. Sadly, these were often shady characters who were frequently unreliable and in cahoots with jockeys and horse owners.
The advent of pari-mutuel wagering at the beginning of the 20th century ended these betting malpractices. Pari-mutuel relied on a pool of money for each bet on every horse, and all the wins were paid out of this pool based on a mathematical equation corresponding to the situation. Ultimately, what this meant was that the more people wagered on the same type of a bet, the less would the individual payout be, and vice versa.
Playing the Odds
When you watch the races, pay attention to the numbers displayed next to each of the horse's names. These numbers represent the winning odds for each animal. Although these odds only indicate the win payouts, they can be good indicators of which horses are firm favourites for that race.
Where Can You bet?
Once you are ready to put down your money, you will need to visit one of these facilities:
1. The Track
Whether the track that you head off to facilitates thoroughbred racing or specialises in harness racing, it will have a designated area where you can go and place your bets. Remember that tracks are not open all the time and usually operate on certain days of the week or periods of the year, so it's essential always to doublecheck the racing schedule before you arrive.
2. Off-track Facilities
These facilities were initially set up to accommodate those bettors who wanted to wager without being personally at the tracks. Here, bettors have access to betting tellers and television sets that broadcast different races, so that they can make simultaneous bets on multiple races.
3. Internet-based Horserace Wagering
The Internet has revolutionised and made horse betting more straightforward and more accessible to the masses. By simply selecting a betting site that covers races anywhere in the world, bettors can monitor these globally from the comfort of their homes. Additionally, most racetracks have their own proprietary betting websites that allow for direct wagering on their races.
No matter which betting method you select, you will definitely make horseracing more exciting with an added wager. As they say, pace your bets, and you will likely be hooked on this sport for a lifetime.