Traffic at Canadian Online Casinos Doubles as a Result of COVID-19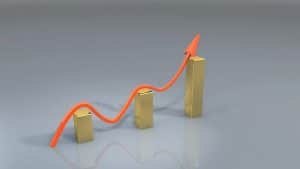 Following the temporary closure of Canada's land-based casinos as a precautionary measure to limit the spread of the coronavirus, many Canadian online casinos have seen a subsequent upsurge in traffic volumes.
Canada's rapid response to the coronavirus pandemic has yielded satisfactory results, with only a fraction of the earlier cases and deaths projections reached. The lockdown helped minimise the spread of the virus within communities and across the provincial boundaries, keeping hospital numbers at manageable levels.
With the lockdown also came the temporary closures of all land-based casinos, forcing their regular clientele to migrate to online casinos as an alternative. Additionally, many non-gamblers who were in a desperate search for entertainment options from home during the lockdown turned to online casinos.
According to research, traffic to online casinos almost doubled during the period of the lockdown. This has further supported the idea that there is a correlation between the lockdown and the limited number of activities and uptake of online gambling.
Lack of Sports Events
Another major factor contributing to the increase in online gambling has been the cancellation of sporting events. With sporting events grinding to a halt across the globe, all local sports leagues were suspended, resulting in the decimation of the local sports betting industry.
Sports bettors have a natural inclination towards gambling, and with no games to bet on, they naturally gravitated towards the assortment of online casino games. The shift in consumer behaviour further contributed to the revenue and traffic growth of online casino operators.
A large number of online casinos already had sports betting within their repertories. As a result, they engaged in aggressive cross-selling of their casino games to sports punters, alleviating the expected losses in their sportsbooks.
Easing of the Lockdown Restrictions
Now that existing restrictions have been partially lifted, giving Canadians more freedom to move around, all land-based casinos have gradually begun to reopen. As expected for the foreseeable future, facemasks will need to be worn inside gaming venues and social distancing rules adhered to.
These selective restrictions are expected to continue to limit both traffic and revenue-generating potential of in-house casinos. As a result, many gamblers will continue to opt for online casinos, as a more comfortable and safer choice. With the expectation of a second wave of the virus soon, online casinos are well-positioned to attract even more new players.