Salon de Jeux Quebec Petition Gathers Momentum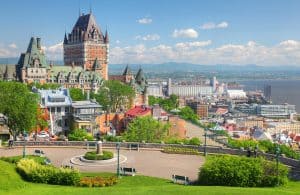 The looming relocation of Salon de Jeux to a new location has raised more than a few eyebrows, with Vanier locals joining a petition against the new site.
The relocation of Salon de Jeux in Quebec City to a new location on the other side of town, that is more than 10km away from its current home in Vanier district, has been a hot topic for a while. Last week, a community organisation, La Ruche Vanier, launched a petition against the move that has so far garnered over 1,100 signatures.
The petition was launched on 31 August in an attempt to raise the awareness about the move and provide a mouthpiece for a growing number of disgruntled Vanier residents who oppose the relocation.
Growing Call to Reverse the Relocation Plan
Vanier has historically been seen as an underprivileged community, and many locals believe the move has been fast-tracked due to the insensitivity of the authorities towards the needs of the local community.
According to the current blueprint, the existing location will shift addresses by 1 December 2021 in an attempt to broaden the client base and make the venue more accessible to a wider audience.
There has also been some controversy surrounding the video lottery terminals currently being offered at the venue. These machines have gained notoriety due to their apparent deceiving nature. Currently, there are pending lawsuits against the Atlantic Lottery Corporation and the British Columbia Lottery Corporation by people seeking damages for losses that have amounted to thousands of Canadian dollars while playing these machines.
This controversy has extended to the Salon de Jeux venue in Vanier. It has been purported that the traditionally vulnerable low-income community there has been spending beyond their means on these machines due to cognitive distortions and creation of false reality, as well as easy accessibility to the gambling venue.
Opposition to the Relocation
The municipal councillor for the Vanier district, Alicia Despins, has joined hands with the owners of the Fleur de Lys shopping centre, where Salon de Jeux is currently located, to oppose the move. Furthermore, it was revealed last week that there was no call for a public tender regarding the relocation of this crown corporation, which is a legal requirement for such matters.
Additionally, the La Ruche Vanier organisation, which has been most vocal against the move, has come in support of the Vanier community, stating that the community's income bracket does not hinder them in making conscious life choices and that gambling addiction is not a prevalent issue that the locals face on a daily basis.