River Rock Casino Fails to Report Suspicious Transactions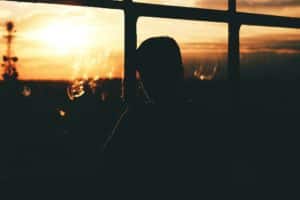 The Cullen Commission of Enquiry into money laundering in British Columbia has heard personal perspectives from several officials regarding suspicious activities at various gambling houses, including the River Rock Casino and Resort.
The last few weeks at the Cullen Commission have brought to light suspicious activities at casinos across British Columbia, that took place over the past couple of years. The primary focus of the commission is to investigate apparent cases of money laundering across various land-based casino establishments in the province and to assist the provincial authorities in formulating better regulations and improved information flows.
Significant Cash Transactions at River Rock Casino
In his deposition, former British Columbia Lottery Corporation Assistant Manager of Casino Surveillance, John Karlovec, addressed specific questions regarding a particular situation that took place in 2014. The spotlight fell on a casino patron who was gambling at the River Rock Casino and Resort in December 2014.
At the time, Karlovec field a report indicating that the individual concerned entered the casino with about CA$360,000 in cash, ready to gamble. The individual had previously made several buy-ins with large sums of money, which arouse the suspicion of the casino management.
Over a week, the individual transacted over CA$1,8 million at the casino. The money was primarily made up of CA$10 and CA$20 bills, which is a common indicator that those funds have been laundered. According to Karlovec, he summed up his concerned in an email, which he sent to both the police and the GPEB, as well as to Fintrac.
A Probe Expected to be Launched
Kaitlyn Chewka, a lawyer for British Columbia's Gaming Policy and Enforcement Branch, noted that the British Columbia Lottery Corporation should have guided the casino operator in this instance. In his response, Karlovec indicated that it wasn't his responsibility to direct casino staff into launching a probe.
He also pointed out that in 2014 he was collaborating with the Combined Forces Special Enforcement Unit, supplying them with a list of known loan sharks operating at the River Rock Casino. However, no probes were ever launched based on the evidence that was provided.