Ontario Casinos Reopen Without Table Games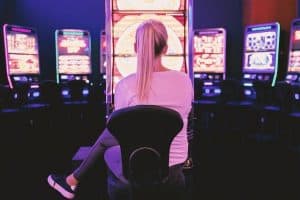 Following a four-month hiatus, Ontario undertaken to reopen most of its land-based casinos, although certain casino operators might need some extra time to adjust to the new safety criteria.
On 14 July, the government of Ontario gave the go-ahead for a large number of land-based casinos in the province to reopen, as it moved the territory to Stage 3 of the economic restart plan. Under this level, both casinos and charitable gambling establishments are allowed to reopen.
Nonetheless, the Ontario Lottery and Gaming Corporation (OLG) imposed strict protocols that need to be adhered to before the openings can take place. Accordingly, each gambling venue had to submit plans outlining their safety and health precautions and the risk mitigation taken to limit the spread of COVID-19 within an enclosed area.
Casinos to Adhere to Prescribed Limitations
Even with the reopening going ahead, all the casinos face substantial limits on their ability to generate revenue. As one of the critical curtailments, none of the casinos are permitted to operate table games. Furthermore, a maximum of 50 patrons is allowed inside an establishment at any given time. Once inside, all patrons have to observe a two-metre social distancing requirement.
The casinos that were given to go-ahead to reopen under Stage 3, based on their level of risk and geographical location, include:
All casinos in the East Bundle (Belleville, Kawartha, Peterborough and Thousand Islands) and a few in the West Bundle (Grand River and Brantford). Great Canadian Gaming Corporation handles the operation of these casinos.
Most casinos in the Southwest Bundle (Chatham, Clinton, Hanover, London and Woodstock), as well as all the casinos in the North Bundle (Sault Ste. Marie, Thunder Bay and Sudbury) and Central Bundle (Innisfil and Rama). Gateway Casinos & Entertainment is accountable for the casino operations in these areas.
Rideau Carleton Casino in Ottawa, which is overseen by HR Ottawa.
However, even with the lifting of the ban, some casinos have elected not to reopen due to current restrictions making the reopening unfeasible. This includes Casino Rama, which has held back from reopening its doors due to the rule permitting a maximum of 50 clients at a time not justifying the overhead expenses.
On the other hand, casinos in Saskatchewan, Quebec and Alberta have fully reopened their casinos to the public. However, British Columbia is sticking to its guns of having its casinos be among the last of its public venues to reopen.