Loto-Quebec Closes Down Two Venues after Relaunch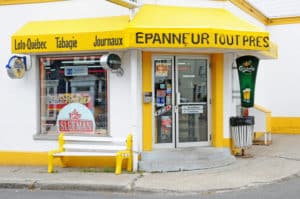 Due to the ongoing economic crunch caused by the COVID-19 pandemic, Loto-Quebec has had no choice but to shut down two of its premier venues.
As a result of the ongoing risks associated with working during the pandemic, Loto-Quebec has decided to lay off 1,350 of its employees and temporarily close down its Salon de Jeux de Quebec and Casino de Montreal venues. This was due to the recently implemented lockdown order across some areas of the province of Quebec, that include the Greater Montreal, the Capitale Nationale and the Chaudières-Appalaches regions.
28-Day Lockdown Period
The reinstatement of partial lockdown was announced by the prime minister of Quebec, François Legault, during a conference in Montreal, where he reiterated that the safety of citizens of Quebec is of utmost importance. Public health director, Dr Horacio Arruda, and Quebec health minister, Christain Dubé, were also present at the briefing during which a partial red alert in the province was declared.
The latest lockdown will last for four weeks and will be effective for most of October. During this period, all casinos, bars, theatres, museums, libraries and event venues will remain closed. Additionally, all peripheral services offered by Loto-Quebec, such as video lottery terminals, kinzo and network bingo, will also be temporarily suspended.
Gamblers who still wish to wager during the lockdown can make use of best online casinos in Canada.
Remaining Loto-Quebec Venues Remain Open
Loto-Quebec has also been working on its own online gaming platform, to boost its offering and diversify its services during the lockdown. On a lighter note, the Crown corporation has made it clear that its remaining venues will remain open. These include Casino du Lac-Leamy, Hilton Lac-Leamy, Salon de Jeux de Trois-Rivières, Casino de Charlevoix, Casino de Mont-Tremblant and Fairmont le Manoir Richelieu.
All remaining venues will continue to operate under strict health and safety protocols. Loto-Quebec has announced recently that it plans to introduce some changes to the way its gambling halls and casinos operate daily. The changes in the working hours mandate that all the casinos in the province have to close down at midnight, limiting the time players spend on their premises.