LeoVegas Launches LiveCasino Across Canada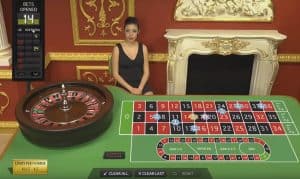 LeoVegas is launching a second service on its multi-brand platform called LiveCasino.com, through which it plans to target gamblers who enjoy playing live casino games. LiveCasino hopes to attain a leading position within the online gambling market's fastest-growing service subcategory.
LeoVegas Mobile Gaming Group, the name behind the hugely popular LeoVegas online casino, has announced the launch of its LiveCasino brand in Canada. The brand will also be simultaneously launched in Australia and New Zealand.
Those players who've been enjoying the LeoVegas brand of online gambling can now try their luck on the new LiveCasino platform, which went live in Canada and other markets. LiveCasino is a sophisticated platform that specialises in live dealer casino games like blackjack and roulette.
LiveCasino offers its players over two thousand live casino and other games, providing them with a personalised VIP experience each time that they play. As an added bonus, a large number of games form part of a new series of jackpots that offer instantaneous daily cash drops, as well as delay-free cashouts for those who score a win.
LiveCasino has made its focus to offer all its gamblers a genuinely first-class experience each time that they play. Subsequently, they have partnered with some of the most renowned names in the online gambling industry, like NetEnt and Microgaming, to offer their players the broadest range of top-quality online slots and live casino games.
Players can expect some all-time favourites on the new casino website, including baccarat, blackjack, gameshows and roulette. All the games, including slots, will be available in full-screen mode for the best online gambling experience.
The Live Casino Market
Globally, the live casino market is estimated to be worth over five billion euros in 2019. This segment of the online wagering industry has been experiencing steady growth and is currently one of the fastest-growing subsegments of online gambling.
The primary reason for this impressive growth lies in the fact that traditional games like blackjack and roulette carry a high recognition factor garnered at land-based casinos. As more and more gamblers continue to migrate to online platforms, the demand for these types of live games has skyrocketed.
And, the future appears bright for live casinos as they continue to diversify their service offering, with the average annual growth rate of the market segment over the last ten years standing at 27%.