Is Online Gambling Finetuned With the Needs of Disabled Players?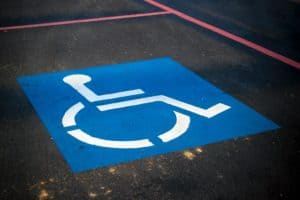 Disability is not inability, and an increasing number of online gaming and gambling providers are diversifying their offerings to cater to a sizeable market segment of disabled players.
Growing up, you probably came across children in your school who could not participate in activities such as physical education, due to an inherent disability. Of course, these kids were still able to partake in other undertakings that were not so physically intensive, and often excelled in these.
Similarly, the iGaming environment can come with many hurdles for the physically impaired. Luckily, with recent advancements in technology, a growing number of disabled gamers are finding it easier to pursue their favourite pastime and not worry about classic hurdles that they are accustomed to encountering.
Technological Advancements and Disabled Gamblers
Over the past couple of years, advancements in technology have been steady. The evolution of iGaming technology has been consistent through novelle innovations. Players with a range of conditions can now easily access games of their choice, through a format that accommodates their requirements.
In the past, disabled gamblers were hitting a rock wall even with simple tasks like physically accessing a casino floor. Technological advancements have made both in-house and online casino accessibility attainable.
Here is a list of some of the technological know-how that has given a new impetus for disabled gamers and gamblers:
1. Waveband App
Besides being a great source of exercise, this app is ideal for people who suffer from visual impairments. The innovative application allows users to play sounds or music through simple movements of the device. The user-friendly app offers users convenience, is free to download, and is compatible with most operating systems. When used in gambling, this app facilitates the accessing of various games.
2. Sims Freeplay App
The ease of accessibility of the Sims Freeplay app makes it an excellent choice for visually impaired players. The app allows you to create characters, known as Sims, whose lives you get to manage, from jobs to relationships and even gambling. This app has tasks that the player can complete, in exchange for cash and other rewards. Visually impaired people can easily access this game through the streaming zoom option.
3. Audio Game Hub
The primary obstacle that visually impaired players face is the graphic inaccessibility of games. Audio Games do not require any special accessibility features, since the Audio Game Hub works through a voiceover, allowing players to search and access games verbally. The app also provides players with an inverted colour feature.
There is also a wide selection of games to choose from, including online casinos, archery and memory skills tests, with differentiation from each game's unique audio features. Audio Game Hub app is available on the iTunes app store or can be downloaded from Google Play for Android devices.
4. See Me Draw
See Me Draw is a game made up of dots. When you touch a red dot, the game begins to draw a picture. A green dot then moves in between the dots. The player can learn how to use the drawer controls from the app.
With current technology, iGaming and online gambling are becoming more and more accessible to disabled players. It is expected that future hi-tech advancements will further broaden the accessibility options and make gaming and gambling online even easier for people with disabilities.