Horseracing Programme and Supporting Strategies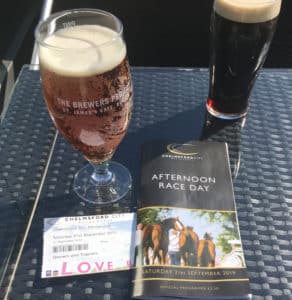 It's one thing to know which horse you wish to place your bet on, and another how you want to parlay the information that you have from a horseracing programme and convert it into substantial winnings.
Thinking that you can just rock up at a racecourse blindly and walk away with sizeable winnings is a farfetched expectation. To place yourself in the pole position, you need to be knowledgeable about the past performance of all participating horses.
Using this prior knowledge to your advantage is known as race handicapping. While handicapping is not something that anyone has perfected, it often can give you a good head start when placing your next bet.
Familiarising Yourself with Horse Bets
Before you place your stake, you need to know different types of horseracing bets you can wager on. Here, you will choose between straight or exotic bets. Straight bets tend to pay modestly since they are easier to predict, while exotic bets can bring you more considerable sums of money. Ultimately, the type of bet you pursue will depend on your budget and how lucky you are feeling about a particular combination.
The Horseracing Programme
Picking horses resembles selecting stocks on the stock exchange. Both require obtaining the last bit of information that you can, as well as following your gut feeling. A great source of information about horses is the horseracing programme. Here, the bettors can get detailed information about the race and the participating horses.
Here are some of the things that you will find in the race programme that can come in useful when you wager:
Race Results
The horseracing programme lists the most recent race results of every participating horse. Additional notations about personal performance history spanning the past three years are also often included. You will also be able to see each horse's current race positioning and be informed about any incidents that the horse might have had in the past.
Class
The issue with relying solely on race results is that a large number of horses move up or down in class throughout their racing career. It's often difficult to ascertain the class of a horse by merely looking at the types of races it took part in. In this instance, your best bet is to look at the purse of each race – the higher the purse, the greater the competition quality.
Pedigree
A horse that comes from a good lineage of top performers is considered to have better chances of victory than non-pedigree animals.
Handlers
Handlers include jockeys, owners and trainers. The horseracing programme will contain the trainer and jockey statistics, including each win achieved.
Distance
Some horses are better suited for specific distances, whether these be long or short. Past performance can indicate which distance a horse is best suited for.
Surface
Thoroughbred races are mainly held on dirt or turf. Take note of which surface a horse prefers and performs better on, by reviewing the race programme.
Previous Betting Odds
The horseracing programme will indicate each horse's final betting odds across their last several races. A horse that had been betted on well for a few previous races suggests that there might be something behind all of that attention.
Post Positions
The horse's post position at the beginning of the race is sometimes blown out of proportion in terms of importance. Generally, this position only matters when the field is particularly big, like at the Kentucky Derby.
Descriptions
At the end of each horseracing programme lies a brief description of the general performance of the horses. These provide unbiased expert opinion on each horse's effort. Here, you can also find any factors that might have hindered a horse's performance, such as traffic blocks, collisions with other horses or being forced wide.
Speed Figures
Speed figures are statistical numbers that attempt to measure a horse's overall performance. These figures take into consideration all of the abovementioned factors and combine them into a single number, with higher numbers indicating better performance. Of course, these figures are not perfect, but they can provide an excellent overview for handicappers who might not have the time to review all other variables in detail.
Ultimately, a little study and forethought when it comes to horse racing can go a long way. There are multiple strategies for horse betting that are at your disposal. It's just a matter of you choosing the one, or a few, that align with your philosophy and strategy.