FansUnite and Askott Merger Creates an iGaming Powerhouse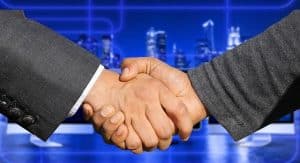 FansUnite Entertainment has taken a bold step to assert its presence on the Canadian gaming scene through its strategic acquisition of the local gaming dynamo, Askott Entertainment Inc.
FansUnite is entering a new stage of its growth strategy by linking up with Askott, an established Canadian market player within the local iGaming market segment. The gaming force took over Askott intending to strengthen and expand the product range and footprint of the company. The players are bound to benefit the most from the merger, with enhanced sports wagering and online gambling opportunities on the horizon.
The online gaming scene is dynamic and consists of companies that are continuously looking at enhancing their gaming portfolio and bettering their current offerings. This type of evolution and differentiation often happens through acquisitions and collaborations to enrich their current set of services offered.
Acquisition Finalised
The acquisition of Askott has been on the cards for Vancouver-based FansUnite Entertainment for quite some time. FansUnite has projected that the newly incorporated entity will be better suited to bring a more diverse gaming repertoire to existing and new online gambling fans.
The last days of July witnessed the finalisation of the transaction that ultimately led to the merger. The deal has been valued at CA$5 million and is the fruit of negotiations that commenced in early June between the two providers.
Former FansUnite CEO, Darius Eghdami, stated back then that new company will be a leader on the Canadian online gambling scene, which corresponds with the long-term vision of the company. Through the finalised deal, Askott will get an opportunity to put its strategy into practice.
New Functionalities Added
The existing platforms are expected to allow sports punters an opportunity to place bets on multiple sporting events. An added B2B technology system will also be able to receive operating licenses for all types of sportsbooks.
The new entity will be headed by veteran industry heavyweight, Scott Burton, who will be the company CEO. Additionally, Mr Eghdami will take up the role of the President of the Board. As a result of the merger, Askott shareholders will receive 1.9 shares of FansUnite Entertainment for every share held at closing.
It can be recalled that earlier this year, Askott's Chameleon e-gaming platform was shortlisted for E-sports Betting Supplier of the Year in the EGR B2B Awards 2020. The merger will further enhance FansUnite's e-sports development drive.