Casino Closures Affecting Municipal Revenue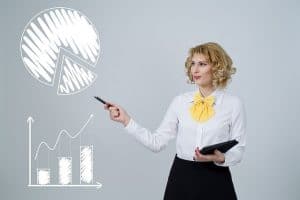 With the gradual reopening of casinos across Canada, the damage done by months of closure is now becoming apparent on the municipal budgetary balance sheets.
A large number of casinos across a few provinces remain closed, with only a limited number of them cautiously reopening their doors to the public. These reopenings are guided by strict protocols, to limit the further spread of the coronavirus.
Casinos create a lucrative source of income for local governments, with up to ten per cent of the gambling houses' income flowing into the municipal coffers. To put this into perspective, the small community of View Royal, British Columbia, which has a population of around ten thousand people, receives over CA$2,3 million from the local Elements Casino.
To date, the town has lost as much CA$1,5 million of its casino revenue, which makes up a considerable chunk of its budgetary income. While the town never used these funds for operating costs, the lack of cash inflows will reflect primarily on capital projects, park and recreation funding, as well as community grants.
High-level Financial Shortfalls
It's not only the local municipalities that are feeling the pinch of the funds drying up. In British Columbia, casinos have been earmarked to reopen only during the fourth phase of the reactivation plan, along with nightclubs and large events.
The British Columbia Lottery Corporation alone generated more than CA$1,4 billion from casinos and lotteries last year. These funds were later redirected towards provincial humanitarian and social programmes, as well as a large number of charitable organisations.
Alberta at the Fore of Casino Reopenings
Alberta has been leading the way when it comes to reopening of its land-based casinos. On its industry reactivation plan, casinos were placed on level two, which allowed for an earlier reopening of these establishments. Initially, these casinos were earmarked to only open during the third phase of the reactivation process.
With the first Albertan casinos having opened their doors on 12 June, strict health guidelines, including regular cleaning of slots machines, has been put in place. Moreover, plastic barriers have been erected between each slots machine, with additional machines being switched off to create more social distancing. The seating around table games has also been reconfigured to ensure at least a two-metre distance between each player.
Although impactful, the drop in revenue is not a permanent feature. With the pandemic going through troughs and crests, we can expect some additional closures and reopenings, before everything gets back to normal.