7 of the Biggest Casino Heists That Ever Happened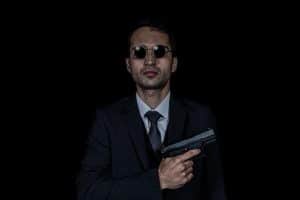 When visiting a casino, the last thing that you have on your mind is a bunch of armed robbers bursting through the doors and helping themselves to the cash stacked up in the cage. However, casino heists are a real thing and have caused enormous headaches for casino security teams over the ages.
There are many Hollywood blockbusters depicting casinos, and a few of them portray elaborate scams, slick robberies and audaciously brazen conmen that enjoy muddying the waters for casino operators. Often, the silver screen protagonists get away with murder during their emboldened heists, escaping the security with substantial wads of money and evading definite jail stints.
Let's face it. Land-based casinos are true cash vaults, with millions of dollars trading hands daily at some of the most exclusive of these. Thus, it's no surprise that many criminals have been captivated by the idea of dipping their hands into this immeasurable loot.
Here are seven biggest casino heists that made such an impact to go down in gambling history:
1. Stardust, Las Vegas (1992)
The Stardust incident is a testament that casinos should not only worry about external threats but also potential risks from within. In September 1992, a long-term cashier at the casino, Bill Brennan, headed out for his usual lunch break, accompanied by a shoulder bag filled with US$500,000, never to return. To this day, Brennan hasn't been located, and many believe that he left the country to start a new life abroad.
2. Circus Circus Casino, Las Vegas (1993)
This was a real Bonnie and Clyde incident when Roberto Solis and Heather Tallchief hijacked an armoured truck parked at the Circus Circus Casino. Tallchief, who was a security agent, had easy access to the restricted area and the duo drove the truck to a nearby warehouse, loaded it with US$2,5 million and fled the country. The couple later split, and Tallchief handed herself over in 2003 due to feelings of guilt. Solis remains at large to this day.
3. Ritz Casino, London (2004)
Who says that crime doesn't pay? In 2004, a group of Serbian and Hungarian conmen walked away with over US$1,5 million over a period of two days, by making use of a sophisticated roulette scanning device. The scanner, which was located in their mobile phones, could predict on which field the roulette ball would land. The group was eventually caught and put on trial, although they were soon released, with the judge ruling that they haven't done anything illegal, per se.
4. Mandalay Bay, Las Vegas (2005)
In 2005, two armed men approached the cage at the Mandalay Bay Casino and held up the cashier with a gun, after firing a round of warning shots. The robbers walked away with an undisclosed sum of money that represented the proceeds for the day. The suspects then sped off in a car parked outside, never to be seen again. Rumours exist that the sum stolen was so huge that the casino never released the exact amount to avoid embarrassment.
5. Bellagio, Las Vegas (2010)
In 2010, Anthony Carleo, a son of a judge at the high court, arrived at the Bellagio on a motorcycle, went up to the craps table and, at gunpoint, stole US$1,5 million worth of chips, before disappearing. Although he made a clean getaway, he later mistakenly tried to sell the chips online and even bragged about his crime. This quickly led the police to him, who arrested him and sent him to jail for nine years.
6. Bellagio, Las Vegas (2000)
Bellagio was at the centre of yet another heist in 2000, when Oscar Sanchez, Luis Suarez and Jose Vigoa tried to steal US$160,000 by jumping into the cage and grabbing the money. A chase ensued, with Sanchez being caught first and the remaining two shortly after that.
7. Treasure Island, Las Vegas (2000)
In 2000, Reginald Johnson attempted three unsuccessfully heists at the Treasure Island Casino. During the first two, he got away with nothing, although on the third attempt he managed to spirit off US$30,000, shooting and killing a security officer in the process. Johnson was located and arrested just a few hours later and was sentenced to 130 years behind bars.
Attempting a heist is one way to beat a casino, although we discourage trying it wholeheartedly. Instead, we suggest you embrace clean, safe and fun gambling at one of Canada's best online casinos. Good luck!