4 Ways to Get Permanently Banned from a Casino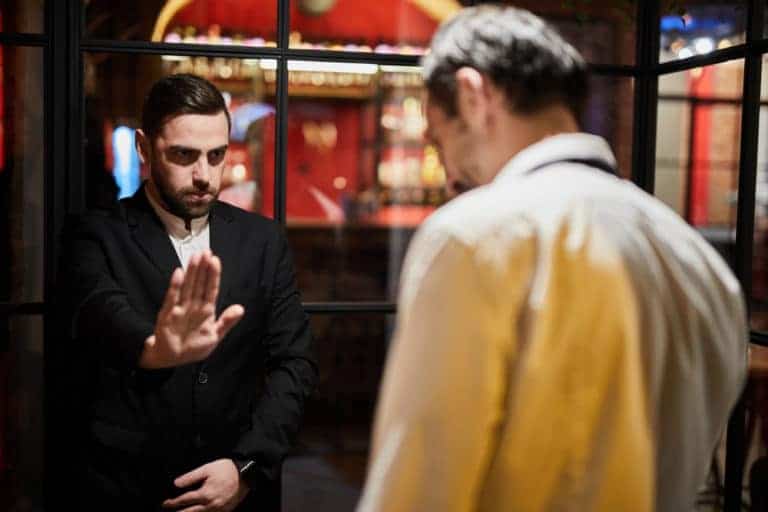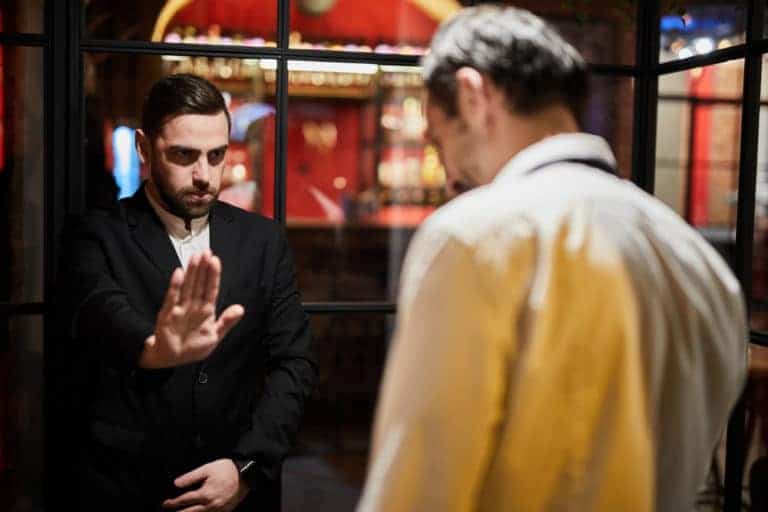 Most of us visit casinos to have a good time, although certain players overstep the boundaries, leading to them getting permanently banned from a gambling house.
Gamblers flock to casinos from far and wide, seeking quality entertainment and a chance to strike it rich.  With large crowds of patrons passing through their doors daily, casinos have defined rules and regulations in place, which everyone is expected to comply with. 
Regretfully, there is always a handful of gamblers who intentionally like to test how far they can push the boat out.  Whether this is by cheating, being obnoxious or getting completely pie-eyed, the consequences for disorderedly behaviour can be severe.
Here are a few problematic behaviours that will get you thrown out head-first from a casino:
1. Cheating
Casinos can easily recognise cheaters, and it's probably the main offence that they are not willing to tolerate. If they catch you attempting underhanded tricks or using secret devices to boost your chances of winning, your time at that casino will be numbered, and you might even face criminal charges.  
However, it's not just the players who are punished if they get caught cheating the house.  Dealers, croupiers, cashiers, bar staff, cooks, and security personnel are all monitored for suspicious activity.  In a busy casino setup, potential suspects can easily steal chips, launder money, or collaborate with so-called "players", to try and create an appearance of an actual winning situation.  
2. Disorderly and Drunk Behaviour
Excessive drinking is the number one reason why people get asked to leave a casino. Depending on how severe their actions are and how much disruption they've caused, the punter would usually get banned from an establishment. Should they decide to come back, it could be seen as trespassing and could result in a fine or prison time. 
A good example of a gambler getting dangerously drunk at a casino is the Ronald Turkington incident, which took place in 2014. The Newcastle man decided to get completely wasted at the Aspers Casino one evening.  As a result, staff eventually asked him to leave when he became too raucous. While he reluctantly agreed at first, Turkington was later spotted driving past the front entrance to the casino, with a revolver hanging out of his car window.
There were six shots fired that night, although fortunately, no one got hurt.  As a result of his actions, Turkington was sent to prison for three years and will remain permanently on the UK's casino player blacklist.
3. Being Too Good of a Gambler
Although not illegal, card counting in blackjack is frowned upon. Professional poker and blackjack players have had to endure tough court clashes with casinos after players had their winnings held back for this very reason.
In 2016, a professional poker player, Phil Ivey, filed a court case against a London casino, noting that he won over £7 million on a game but never received his winnings.  Ivey claimed that the casino accused him of card counting and annulled his winnings. Even though Ivey didn't physically use anything to cheat the house beside his mathematical skills, he lost the case and never saw a single penny of his jackpots. 
4. Being Abusive and Disregarding Staff
While many players get fuelled up on booze before launching an outburst at casino staff, others are just generally hot-headed. As discouraging as it is when you have experienced a bout of losses, targeting the dealer or other players with your pent-up annoyance, is a quick way to get escorted from your seat by the security.
Some casinos don't even tolerate half-hearted jokes with the dealers, especially if the security thinks that you're trying to soften them up to gain an advantage in some way. Staff usually won't hesitate to report anyone who they believe poses a risk to others or is trying to get one up over the casino. Subsequently, the staff will even arrange to have you removed from the premises if their warnings didn't sink in the first time.