Who Are the Wealthiest Casino Owners Globally?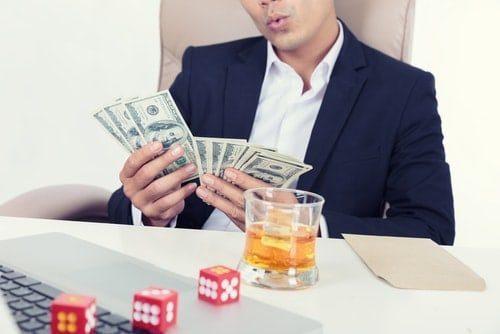 Gambling magnates are among the top echelons of society, with a selected few making it onto the exclusive list of wealthiest casino owners globally.
Casino owners are often at the top of our list when we think of people who make serious money. Few individuals globally make as much money as top casino moguls, with some cashing in millions of dollars daily.
Here's a list of some of the wealthiest casino owners globally, with a brief insight into how they made their money:
Steve Wynn
Las Vegas would be a different place without Steve Wynn, the chairman and CEO of Wynn Resorts. Wynn constructed the first themed casino in Vegas and began the trend that moulded Sin City into what it is today. The opening of The Mirage in 1989, featuring a volcano that could actually erupt, launched a building boom on the Strip worth US$12 billion.
Wynn built The Mirage and developed several other famous casino resorts, including Wynn, Treasure Island, Encore, Golden Nugget, and Bellagio Casino Hotels. Wynn also brought the Cirque du Soleil to his Treasure Island casino resort, making it the first permanent show in the city.
Wynn is perhaps the wealthiest casino owner in Las Vegas, with a net fortune of about US$4 billion. He collects fine art by classical masters such as Van Gogh, Cezanne, and Gauguin and is known for his celebrity tiffs.
James Packer
Hailing from Australia, James Packer inherited a sizeable fortune from his late father, Kerry, using this money to create a worldwide gambling empire. Packer owns one of Australia's largest entertainment and resort groups, Crown Ltd., which is worth over US$11 billion.
Besides the casinos in his native country, Packer also owns Aspinall's Casino in the United Kingdom, Betfair Online Casino in New Jersey, the Cannery Casinos in Pennsylvania and Nevada, and the Crown Casino in Sri Lanka. Additionally, Packer holds equity in Melco-Crown, a gaming group based in Macao.
Interestingly, Packer spent a portion of his younger years working as a cattle station jackeroo. Today he is valued at US$3,8 billion and is Australia's ninth richest man and one of the wealthiest casino owners globally.
Kunio Busujima
Even though gambling is illegal in his native Japan, Busujima ranks highly on the list of Asia's wealthiest casino owners. Pachinko parlours are a feature throughout Japan and operate similarly to traditional casinos. While Busujima doesn't own any casinos, he is the founder and chairman of one of Japan's largest Pachinko machine manufacturers.
Japan's take on the slot machine can be found across the country. Similar to a vertical pinball machine, players shoot a small ball that cascades down the machine through pins. Prizes are won if the ball lands in a specific location. This unlikely game has brought Busujima a net worth of around US$6 billion.
Lui Che Woo
Asia's second-richest casino mogul, 92-year-old Lui Che Woo is a relative newcomer to the gambling industry. Born in Jiangmen, China, Woo has a net worth of $12,2 billion. Originally, Woo built his vast fortune through multinational conglomerates, with entertainment, leisure, hotels, construction materials, and properties part of his diversified portfolio.
It wasn't until 2011 that Woo entered the gambling industry in Macao by opening the Galaxy Macau Casino and Hotel. Worth US$2 billion, his casino boasts over 50 restaurants, 2,200 bedrooms, 450 game tables, a wave pool, and an artificial beach! Nonetheless, Woo isn't all about money, as one of the wealthiest casino owners globally – he has donated much of his fortune to philanthropic causes, including those that help educational development and medical care.