The Most Impressive Casino Art Collections in Las Vegas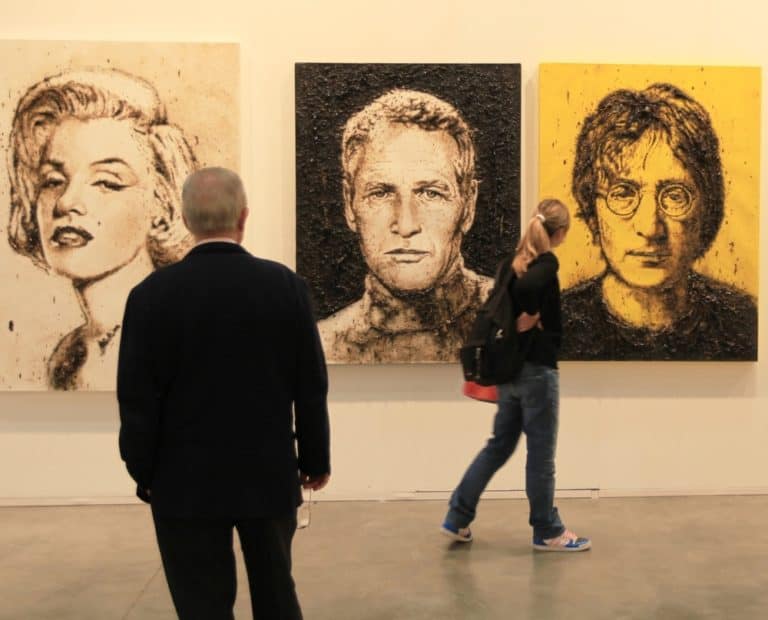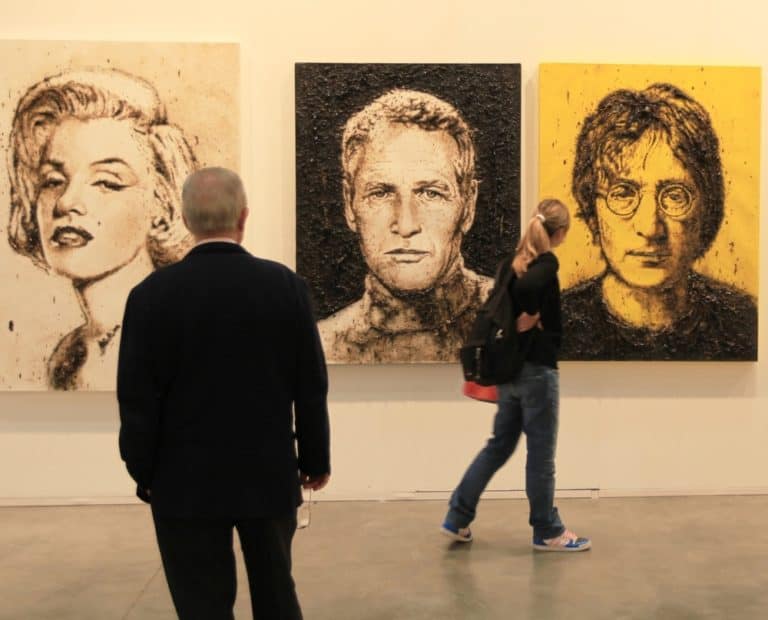 Casinos are not only about gambling, and those who prefer artistic finesse can visit some of the most impressive on-site casino art collections.
While the first association we usually have with casinos are of the flashing slot machines and the green-felted gambling tables, the selection of things to see and do in a gambling house doesn't end there. Top-of-the-range casinos are renowned for their ground-breaking architecture, as well as what they house inside.
These casinos are often home to top-notch restaurants and bars, breath-taking observation decks, well-appointed theatres, and, in some instances, exquisite art collections. While these galleries can't compete with the Louvre or the Hermitage, they often contain unique pieces of art that tell the story of the casino, its location, and other important events.
Here are a few casino art collections worth paying a visit to:
Palms Casino Art Collection
The Palms Casino underwent a US$620 million renovation to transform the casino into a true work of art. The casino houses millions of dollars worth of art, including original pieces by Jean-Michel Basquiat, Richard Prince, and Andy Warhol. The art collection offers something colourful and thought-provoking to immerse in in-between trying your luck at gambling tables or playing slots.
The casino also features "The Unknown Bar" that was inspired by The Unknown, a statue created by Damien Hirst in 1999. The bar's centrepiece is a three-layer shark tank, with each section having a third of a dissected shark floating in it. In 2008, a similar art piece with one whole shark floating in a tank sold for US$15,300,000. Hirst is also the artist behind the bar's swizzle stick, coaster, and matchbook designs.
Bellagio Gallery of Fine Art
The Bellagio is home to top-notch hotels and is one of the most striking casinos in Las Vegas. Its on-site gallery has fine art from various corners of the globe and is a magnet for experienced and novice art lovers. The museum collaborates with other galleries and art institutions globally to showcase talent from both established and burgeoning artists.
One of the gallery's more popular exhibits was Primal Water, featuring post-war Japanese art. Water is the theme of this art collection and is used as a channel to visualise the correlation between this element and humanity. The Bellagio also houses an exhibit featuring artistic renderings of Richard MacDonald. MacDonald is a sculptor renowned for his bronze statues that depict animals, models, and dancers.
Aria Fine Art Collection
The Aria itself is a work of art, as you would discover when you visit the casino. The resort is also the location of the first-ever public space art collection in Vegas. Once you enter the Aria, you'll notice art virtually everywhere you look, including the hotel rooms, walkways, and lobbies. The entire setup resembles an art gallery depicting many sculptures, paintings, and elaborate installations.
The art is also positioned to evoke various emotions, especially pieces like the boats in vivid colours at Vdara and an interpretation of a mother holding her infant at Crystals. When you visit the Aria registration desk, you are greeted by a stunning artwork that serves as a prelude to the casino's fine offering. The Aria features works by renowned artists like Richard Long, Henry Moore, Frank Stella, Maya Lin, and Nancy Rubins.
Wynn Palace Art Gallery
If you're staying at the Wynn Resort in Las Vegas or simply passing through for an event, make sure to check out the art gallery. A permanent Western and Oriental art collection is exhibited throughout the resort, featuring a few rare chinoiserie pieces. You will also likely find the Tulips portrait by Jeff Koons fascinating, as well as elaborate 18th century Buccleuch vases.
Other pieces that would likely catch your attention include a giant replica of a high heel and a collection of paintings depicting the harvesting of pineapples, along with colourful Asian rugs and lacquer screens. Some of these pieces have been mindfully put up in public areas of Wynn Palace so that all the guests can fully appreciate them, whether they're heading off to their rooms or going to the casino or a restaurant.