Single-Game Betting in Canada Gains Further Momentum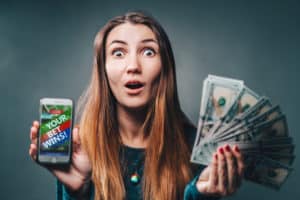 The impending legalisation of single-game sports betting in Canada continues to attract a growing number of supporters, with the gaming industry standing firmly behind the move.
With the impending legalisation of single-game sports betting in Canada all but a done deal, a growing chorus of gaming bodies is voicing their support for this sector's deregulation. In the latest move, Ontario Racing threw its weight behind the proposed legislative amendments.
The provincial horseracing leader backed Bill C-13, which will allow Canadian punters to bet on single events. It is believed that the deregulation of the sports betting sector will open up the market to a wider variety of bookmaking options and take sports betting up a notch.
New Age in Canadian Sports Betting
Ontario Racing, which announced its backing for the new legislation on 19 February, is directly responsible for over 50,000 job positions across the province. Ontario Racing's support for the bill comes on top of the backing that Woodbine Entertainment, another large-scale horseracing operator in the province, offered in November 2020.
Ontario Racing chairman, John Hayes, commented that his company shares Woodbine Entertainment's viewpoint on the matter of legalisation. Last week, Canada saw the approval of the single-game betting bill in the House of Commons. The bill now sits with the Senate with a fair prospect of it being ratified soon in parliament's upper house.
Hayes noted that Ontario Racing intends to cooperate with other regulatory bodies in the province, as well as the government, to ensure that horse people are in no way negatively affected by the change. He added that the horseracing industry must remain an active member of the newly proposed single-game betting market segment.
Initial Concerns
The horseracing regulators in Ontario were initially sceptical over the legalisation of single-game betting. The main point of concern was that the proposed legislative changes could undermine the already established co-operative relationships between horse racing and the gambling sector.
Alberta in Favour of the Bill
Alberta Gaming, Liquor & Cannabis backed the changes to Canada's Criminal Code regarding single-game sports betting. According to the operator, this change will revolutionise the local gaming industry by offering new betting options to punters.