Québécois Labour Union Condemns Recent Loto-Quebec Policies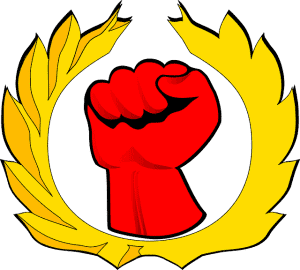 Loto-Quebec might have made some unnecessary decisions regarding its staff members, which was recently pointed out by a labour union representing a number of employees.
Syndicat de professionnelles et professionnels du gouvernement du Québec (SPGQ), a labour union representing several Loto-Quebec employees, recently lashed out at the lottery company. The union stated that the recent reduction in the workweek necessitated by the COVID-19 pandemic, and the corresponding pay cuts, are unjustified, given the existing financial situation at the Crown corporation.
The new changes were first rolled out mid-July and impacted close to 500 employees associated with Syndicat de professionnelles et professionnels du gouvernement du Québec. The employees in question are to be affected by the new policies for the next six months, which is bound to impact them financially. The union has stated that the Crown corporation seeks to save money through employee work curtailment, which is not required by the business at this stage.
Workweek and Pay Reductions
Impacted employees are spread across various departments that include IT, marketing, sales and legal. The key amendment to the employee contracts involves the reduction in their workweek from 35 to 28 hours per week, which represents a cut of 20%.
SPGQ president, Line Lamarre, pointed out that Loto-Quebec is seeking ways to save CA$5 million. However, in reality, the company does not appear to struggle financially. He pointed out that over the past four months, the Crown corporation has made less income but has managed to stay profitable, and no staff reduction or pay cuts are warranted.
According to the employees concerned, along with the reduction in work hours, a corresponding cut of 20% is to be implemented across their salaries. It can be recalled that the current pandemic situation has already pushed Loto-Quebec to lay off close to 2,250 casino staff members earlier in the year.
However, casino reopenings are in full swing across the province. July 23 has seen the official reopening of Casino du Lac-Leamy, with Casino de Montréal relaunching itself on August 3.
Accordingly, SPGQ is optimistic that it will reach a constructive agreement with Loto-Quebec based on the slow but steady reopening of the economy and the gambling industry segment. Until then, it plans to oppose any further staff working time and salary cuts, until the situation in the economy becomes more sustainable for their redeployment.