Cascades Casino Chatham Employees Discuss Collective Agreement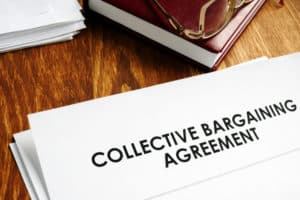 With the pandemic situation remaining volatile, Gateway Casinos and Entertainment has extended the collective agreement with its workforce at the Cascades Casino Chatham.
Gateway Casinos and Entertainment, which manages Cascades Casino Chatham, has extended the collective agreement at the venue, with the previous arrangement having expired on 11 November. Canadian casino operators have been forced to remain as flexible as possible in light of the dynamically shifting situation caused by the ongoing coronavirus pandemic.
Cascades Casino Chatham
With the existing collective agreement having expired on 11 November, Gateway Casinos reassured its employees that they would be given a chance to continue their jobs at Cascades Casino Chatham over the next few weeks. The staff were advised that a bargaining meeting will take place sometime in December.
According to Unifor Local 444, the labour union representing workers at Cascades Casino Chatham, the current collective agreement had to be extended, before a new one gets renegotiated between all affected parties.
Discussions between the casino and the labour union will commence on 7 December, seeking the best way to protect all staff members maximally. Cascades Casino Chatham was forced to close in March, but reopened its doors in October, albeit with a maximum limit of 50 patrons allowed inside at any given time.
New Collective Agreement on the Cards
The meeting between Unifor Local 444 and Gateway Casinos on 7 December will also include discussions concerning Starlight Casino Point Edward. The expected outcome of both discussions would be new contracts that would guarantee continued employment and income for all staff members during these trying times. The existing agreement has covered the past three years of operations.
During the negotiations, Cascades Casino Chatham will continue to operate with all the necessary safety and health protocols in place. The downscaling of operations has also affected other Canadian casino operators, with the Great Canadian Gaming Corporation having had to close down Elements Casinos Flamboro and Mohawk. In contrast, the planned reopening of other venues has been put on hold for the time being.