Canadian Casinos Gradually Crawling Back to Life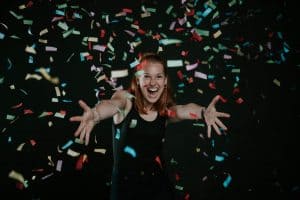 Canadian casinos are slowly jumpstarting their operations, after months of inactivity and interruptions caused by the COVID-19 pandemic.
The Ontario Lottery and Gaming Commission greenlighted a phased approach to the reopening of the province's casinos in July. However, it left the ultimate decision on individual reopenings to the casinos themselves.
At the time, few providers saw any benefit in reopening due to imposed obligatory safety and security restrictions. These included a minimum two-meter physical distance between patrons, maximum 50 players inside a casino at any given time and continued ban on live-dealer tables.
Nonetheless, the Great Canadian Gaming Corporation (GCG) has recently authorised the reopening of 11 of its Ontario casinos that have been forced to shut down in mid-March due to the onset of the COVID-19 pandemic. According to the reactivation blueprint, these casinos are scheduled to reopen on Monday, 28 September.
GCG is also reopening its New Brunswick property on the same day, with guest volumes limited to 25% of normal capacity. The venue will have half of its slot machines operational, with all other games to remain off bounds for the time being.
GCG noted that all its venues would strictly adhere to safety and security protocols. However, according to the organisation's CEO, Rod Baker, no profit is expected to be generated from any of the reopened venues for the duration of the existing limitations.
Gateway Casinos & Entertainment, the other major Canadian casino operator, has yet to announce its reopening plan. The company plans to subdivide the floor area at its flagship Caesars Windsor venue, to accommodate multiple 50-person pods that would be isolated from one another.
British Columbia Remains Cautious
GCG's British Columbia operations, including their River Rock Casino Resort, still await reopening permissions. The local authorities repeatedly warned that casinos would be the last public venues to be allowed to reopen following the easing of restrictions.
The largest private-sector union in Canada, Unfor, has called for the re-evaluation of the current shutdown, saying that the livelihoods of thousands of casino employees in the province are at stake.
Alberta Moving Towards Normalisation
With the recent casino shutdown already costing the province over CA$1 billion, and the local gas and oil sector also in the gutters, the government of Alberta is feeling the fiscal pinch. As a result, the province has eagerly reopened its casinos, with a further relaxation on the table games ban being granted two weeks ago.