British Columbia Class Action Against Loot Boxes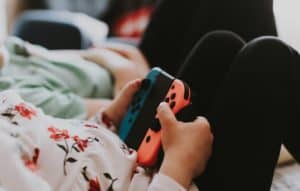 British Columbia is readying itself for a possible class action against Electronic Arts Canada Inc. and Electronic Arts Inc., in response to the loot boxes contained in their video game offering.
The British Columbia Supreme Court heard a corporate claim regarding special randomised boxes that come standard with some games. The plaintiff is arguing that this form of service constitutes an offer to gamble directed at children and adolescents.
For a number of years, loot boxes that accompany certain video games have been viewed with contempt by members of the public, since their randomness, and the fact that they allow in-game purchases, closely resembles gambling. A loot box is a consumable virtual item that, when redeemed, opens up access to additional virtual objects, in the form of new equipment or customised options.
Software Constitutes Games of Chance
The youngsters who play these games use these purchases to assist them when levelling-up, although opponents of this methodology claim that these "pay-to-win" games favour those players who spend real money during gameplay. Recently, Star Wars Battlefront II game was openly criticised for introducing expanded functionality loot boxes.
The class-action is seen by many as a first step towards regulating loot boxes in games. The case was brought forward by Shawn Moore and Mark Sutherland, who are arguing that these in-game purchases are based on gambling.
The two are claiming damages as they see the defendants using the disputed offering as a form of enrichment through embedded illegal gambling features. The lawsuit includes over 60 titles listed under the Electronic Arts portfolio.
According to additional information in the papers that were filed on 30 September, Moore and Sutherland are arguing that these games are games of chance that have not been regulated.
Electronic Arts Inc. Seen as a Gambling Operator
The plaintiffs further argue that Electronic Arts is essentially a gambling operator without a license issued by the government of Canada. The notice of civil claim has given Electronic Arts three weeks to file a response. Following class certification, it is expected that public hearings will take place regarding the matter.
On the other side of the pond, the EU Committee on Internal Market and Consumer Protection has claimed that loot boxes have problematic design features that coerce players to spend money. The committee further ruled that consumer protection, in this instance, is necessary. Currently, the US has no laws regulating the use of loot boxes.