British Columbia Buy-in Limit Could Have Stopped Money Laundering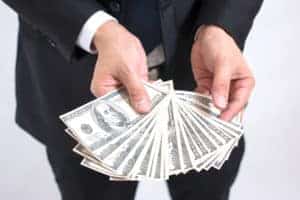 The Cullen Commission of Inquiry into money laundering practises in British Columbia has heard that money laundering measures were missing even before 2010, which led to the situation that the province finds itself in today.
The latest testimony at the Cullen Commission saw Fred Pinnock, former commander at the British Columbia Anti-Illegal Gaming Unit, reveal details of a private conversation he had with Kash Heed, the then solicitor-general of British Columbia.
According to Pinnock, Heed noted that Rich Coleman, the provincial minister responsible for the local gambling industry, displayed a strictly revenue-oriented attitude with regards to gambling in the province. Based on this, Pinnock deducted that Coleman treated gaming revenue with greater importance than the fight against money laundering and other criminal activities.
Pinnock also recalled that, at the time, Heed was concerned that Coleman had RCMP officers strictly following his orders, which negatively impacted the local gambling industry. The allegations that organised crime is something the minister was aware of at the time triggered an immediate response.
As a result, Heed was granted a participant status at the hearings, allowing him to cross-examine Pinnock concerning his claims, the result of which will be made available.
Buy-in Cap to Reign in Laundered Transactions
Further testimony saw Larry van der Graaf, a former executive director at the British Columbia Gaming Policy Branch, informing the commission that anti-money laundering measures should have been implemented long before 2010. According to Van der Graaf, this was the period when organised criminals were aggressively targeting British Columbia casinos.
Van der Graaf admitted that limiting the amount of cash the gamblers were allowed to bring into a casino at a time, might have rectified some issues and prevented a substantial amount of money from being laundered. At the time, Van der Graaf suggested a CA$3,000 cap on cash buy-ins at the casinos.
The measure would have primarily impacted those players who were exclusively transacting with CA$20 bills, although this proposal didn't end up getting greenlighted by the authorities. Bill Smart, the lawyer representing the British Columbia Lottery Corporation, said that Las Vegas casino hotspots began limiting suspicious transactions only in 2014 and Van der Graaf might have been before his time.