BCLC Rolls Out Super Bowl LV Betting Pool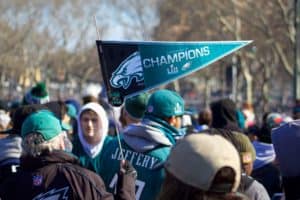 The Super Bowl is one of the most significant annual sports events, with viewership figures reaching hundreds of millions of spectators.
This year's Super Bowl is expected to draw in the crowds, with hundreds of millions of spectators expected to be glued to their TV screens during the grand finale. This year's finish is expected to be a nail-biting clash between the Tampa Bay Buccaneers and Kansas City Chiefs, led by Tom Brady and Patrick Mahomes, respectively.
Super Bowl LV will be the second time Kansas City Chiefs are going for gold, having won last year's competition and all geared up this year for a back-to-back title. However, the Buccaneers won't be an easy foe, with the legendary quarterback Tom Brady in charge of the team.
In the runup to the event, the British Columbia Lottery Corporation (BCLC) has launched a series of special bets relating to this clash of these football titans.
Betting on PlayNow.com
As the reigning champions, Chiefs have the odds of winning set at 1,58, with Buccaneers trailing slightly behind at 2,45. With the current final expected to be one of the closest ones in recent times, it's anyone's guess who will carry off the trophy in the end.
BCLC is offering novelty bets to mark this sporting occasion, from the length of the national anthem to the first and last songs performed by The Weekend during half time. There is also a US$20,000 Super Bowl Pool bet, where punters need to guess 14 different bets correctly.
For those players who prefer betting at their local lottery retailers, Sports Action will be providing over 60 unique Super Bowl betting options.