Alberta Charities Struggling Without Game Wagering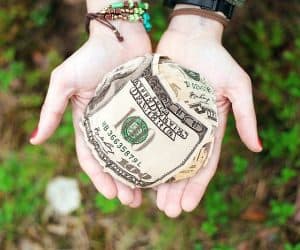 Alberta's games for charity have been suspended since March, which is expected to result in a significant financial loss for charitable organisations across the province.
According to the latest observations, the various levels of lockdown have dealt a tremendous blow to the efforts of non-profit organisations across Canada. In Alberta alone, there are an estimated 20 thousand charitable organisations that solely rely on daily income generated from gaming operations, which they use to fund their projects and sustain their businesses.
In 2018 alone, charitable organisations in the province amassed a staggering CA$347 million through regular gaming operations, which often found its way back to more vulnerable parts of the community. With the recent gaming ban, most of these charities are raising concerns over their dwindling funds.
The Impact of Lockdown
Since the middle of March, charitable gaming events that usually take place at various casino venues and bingo halls has been placed on hold. This was to enforce physical distancing requirements and limit the spread of the coronavirus. One of the first to experience the impact of the lockdown have been the charitable organisations that rely on gambling revenue streams to fund their operations.
The restrictions also affected pull tickets and raffles that players at these events are particularly fond of. With the funds rapidly drying up, these organisations have recently banded together to express their common concerns.
Upcoming Arrangements
A particularly hard-hit organisation has been the Edmonton Colombian Choirs. Usually, the province's four choir ensembles would generate over CA$100,000 annually, which would then be used to cover membership fees of financially stressed members so that they can continue to attend regular congregations.
Choirs provide for an excellent environment where like-minded individuals can come and socialise, as well as stand a chance to win a prize through regular bingo events hosted by each organisation. However, these sorts of engagements will have to wait for some better days, as larger congregations of people within an enclosed environment are currently strictly regulated.
As it stands, over 70% of charitable organisations have reported a drop in their revenue, following the few weeks of lockdown and continued social distancing requirements. With the expected reopening of casinos already starting to gradually take place, the charitable organisations are hoping that, by season's end, they will be able to resume with their usual fund-generating endeavours.