10 of the Smallest Casinos from Around the World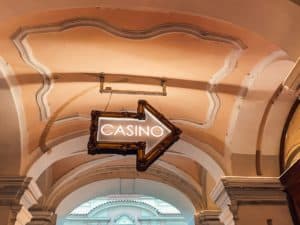 World's top casinos are renowned for their glitz, glamour and, of course, size. On the other side of the spectrum lie the world's smallest casinos which, despite their size, can often match the level of service offered by their larger counterparts.
Whenever we discuss casino sizes, the conversation automatically shifts to the biggest casinos and casino resorts globally. However, size does not always matter, with the world's smallest casinos often being the unsung stars of the gambling industry.
Here is our list of the quaintest little casinos that we've come across that are unquestionably worth a mention:
1. Deltin Caravela Casino, Mandovi River, India
Deltin Caravel is essentially a river cruise ship that originates in Goa, and floats lazily along the Mandovi River, offering stunning views and top-class entertainment along the way. The onboard casino houses 17 tables that offer baccarat, poker, roulette or blackjack.
2. Saloon #10, Deadwood, South Dakota, USA
Deadwood is a town that lives up to its wild west heritage, famously being the place where the scandalous Wild Bill Hicock drew his last breath. It was here that the folk hero of the Old West drew a poker hand of eights and aces, following which he was shot dead, which gave rise to the term "dead man's hand". The local Saloon #10 casino is one of the highlights of the town, featuring 75 slot machines and four blackjack tables.
3. Casino Palms, Goa, India
This is the smallest casino in India, featuring seven roulette tables and a handful of slot machines. There is also an entrance fee of US$10 on weekdays and US$13 at the weekend, in exchange for which you will be treated to drinks, snacks and a meal.
4. Slots-a-Fun Casino, Las Vegas, Nevada, USA
Slots-a-Fun Casino, Las Vegas's smallest gambling house, has been welcoming guests since 1971. Over the years, the casino became famous for handing out free popcorn to all its patrons. The casino's selected offering revolves around slot machines and electronic table games, as well as a small bowling alley to complement the deal.
5. North Cadbury Court, Somerset, UK
Nestled in the basement of a plush 16th-century English country manor, this could well be considered to be the smallest casino in the world. At its peak capacity, the casino can only accommodate a maximum of 30 people at a time. The casino offers various table games, each hosted by a professional croupier on regular sized tables.
6. Wildfire Casino & Lanes, Las Vegas, Nevada, USA
This relatively small casino covers about 10,000 square feet and is jampacked with activities. Besides 193 slots machines, the venue is probably best known for its 18-lane bowling facility that keeps visitors coming back for more.
Sadly, there are some gambling houses that no longer exist, but that need a mention on our list of the world's smallest casinos:
7. Santa Ysabel Casino, San Diego, California, USA
This tiny, 600 square feet casino was up until recently operating on the territory of the Iipay Nation of Santa Ysabel in the Palomar Mountains of southern California. Roughly the size of a two-bedroom apartment, the casino housed a few slot machines that were often frequented by hikers coming back from the mountain trails.
8. Grosvenor Casino Taxicab
This was a short-lived casino franchise that operated in Birmingham in 2016. The gambler would hop at the back of a cab, where he would find his favourite table game, crewed by a professional dealer. Additionally, there would be a fully stocked bar on offer. A ride to the Hill Street Casino was free of charge, while any other destination was donation-based, in support of the Carers' Trust.
9. Macau Palace, Macao, China
Macau Palace became famous as one of the locations in the James Bond movie, The Man with the Golden Gun. The casino hosted ten live tables and a handful of slot machines. Sadly, the ship today lies corroded in Macao's inner harbour, nostalgically reminiscing of its former glory days.
10. AirJet Designs, Boeing 777
While this was only an imagined concept, the idea behind AirJet casinos was to create luxury lounges on board Boeing 777 jets, that would offer mingling and gambling space on long-haul flights.
To get your fix of best gambling experiences, you need not visit a sprawling casino resort with thousands of options. World's smallest casinos can be just as fun and offer you top entertainment in a more intimate setting. After all, as they say, a river is honoured for its fish and not its size!