10% Growth of Online Gambling in Canada by 2024
Published: 13 May 2020
Written by: BryanL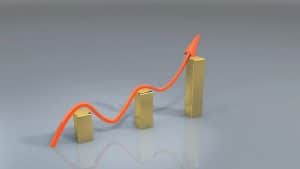 Since it first graced our computer screens back in the 1990s, online gambling has gone from strength to strength.  The growth of online gambling in Canada has, too, followed this upward trajectory, making the local online wagering industry one of the bigger ones globally.  With current predictions of sustained growth over the next decade, local gamblers are in a favourable position when it comes to variety and choice of games and providers.
Current State of Canadian Online Gambling
Canada is one of the most fertile grounds for online gambling.  In fact, it is estimated that just under half of the entire population are active gamblers.  On the global online gambling scale, Canada ranks an impressive eight position.  Canada offers both onshore and offshore access to online casino websites, with provinces such as Saskatchewan, British Columbia, Ontario and Alberta operating their own online state-operated casino websites.
Gambling is also widespread in urbanised provinces such as Ontario, where up to 90% of citizens over the age of 18 have gambled at least once over the past year.  The province also has the highest concentration of inhouse casinos in Canada, as well as the highest amount of total gross wins.  According to a 2019 study carried out by H2GC, total online and inhouse gross wins in the province for that year totalled CA$6,95 million. 
Ontario also netted in a staggering CA$2,49 billion in gambling taxes for the 2018 financial year.  Of the total number of players in the province, over 7% are now online gamblers.    
Future Canadian Gambling Trends
The Canadian government has taken a more cautious stance when it comes to online gambling, with a large part of the regulatory framework still existing within a legal grey area.  Current estimates indicate a steady growth of online gambling over the next decade, prompting the authorities to offer a more structured approach when it comes to this market segment.    
Offshore vs Onshore Online Casinos
It seems plausible that the Canadian government will push for the establishment of more onshore online gambling provides since only a quarter of gross wins currently come from local online casinos.  The estimates indicate that by 2024, a third of all online gambling will be done through local providers.  
Sportsbetting
The big questions surrounding sports betting is whether the authorities will allow betting on single events.  Currently, only bets on multiple sports events are permitted.  Recent moves to deregulate this have been undertaken by the federal legislature to broaden the available sports betting options. 
The urgency of this matter has further been brought to the fore by recent amendments in the US, where betting on single events and matches is now permitted.  This allows Canadians to make use of this offer across the border in Michigan, placing Canada in a losing position due to its more stringent sports betting policies. 
However, according to David Lametti, the Minister of Justice and Attorney General of Canada, his immediate priorities will not include gambling laws.  This, in a way, throws a spanner in the works of hope for a swifter modification of the current gambling legislation.  However, optimism still exists that the more rapid changes to gambling legislation south of the border will spur on our local legislators into action.    
The Rise of Cryptocurrency Transactions at Online Casinos   
The number of online casinos, offering payment and withdrawal methods via cryptocurrencies, has grown exponentially.  The good news is that Canada is one of the most cryptocurrency-friendly countries in the world.  Subsequently, this payment method has become very popular amongst Canada's online casino gamblers.
With Canada pioneering the way in blockchain gaming, a large number of online casinos that accept local players have integrated cryptocurrency transactions into their gameplay frameworks.  The expectation is that this form of transacting will become even more popular in the future.
Looking at these upcoming estimates, it certainly appears that online gambling and gambling, in general, is guaranteed a bright future in Canada.  Further legislative relaxations will ultimately lead to a greater choice for the end player.  And, with more choice comes more spending, boosting the amount of revenue generated by the authorities.